Say Goodbye To Corporate Owned Metro by T-Mobile Stores In 2023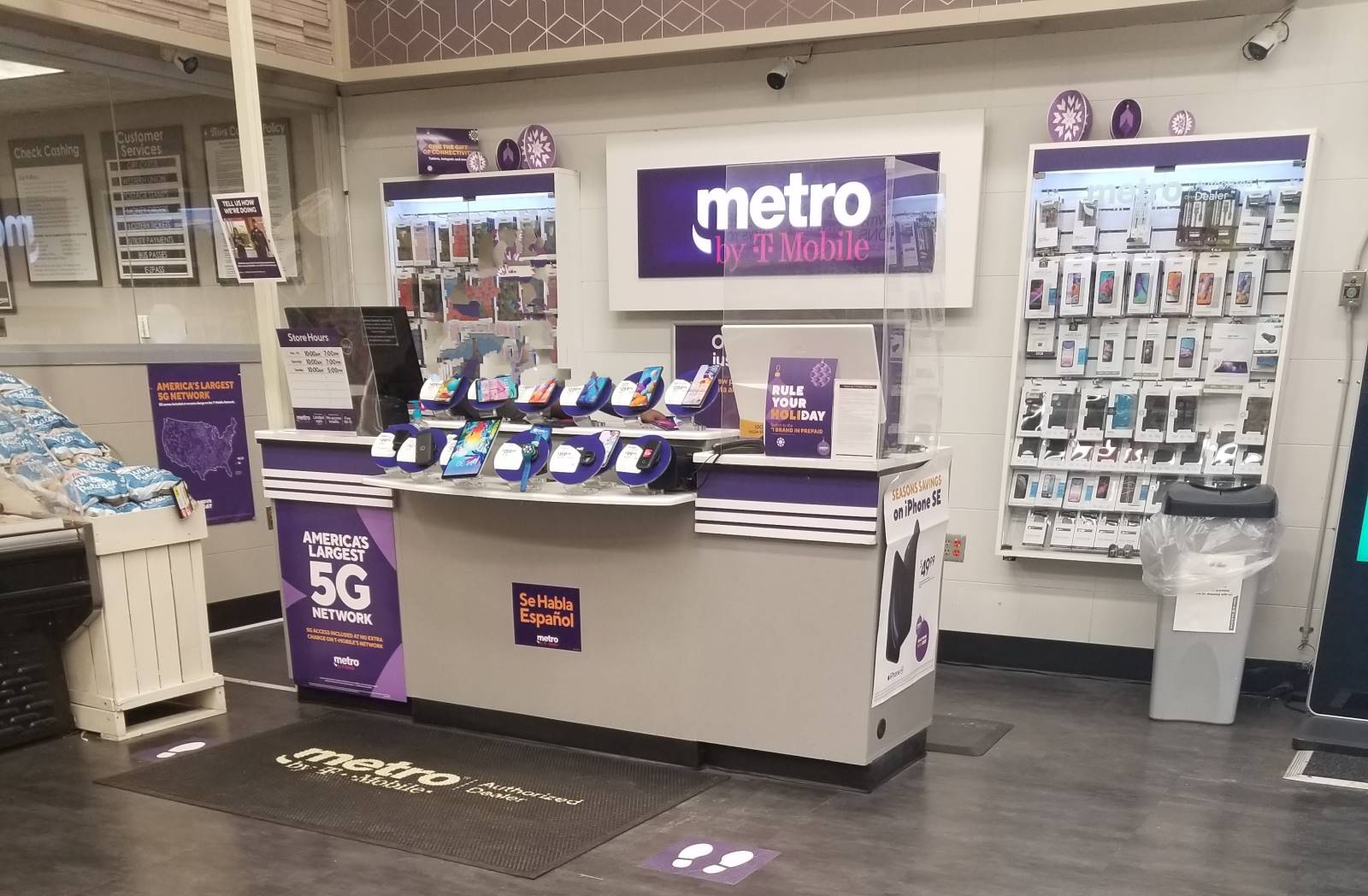 Metro by T-Mobile appears to be moving towards eliminating all of its corporate-owned stores. On 1/12/23, the National Wireless Independent Dealer Association (NWIDA) reported that it had heard from a Metro corporate store employee that all corporate stores in the Northeast would be closing. The association also observed posts on social media stating that all corporate stores are closing.
Corporate-owned stores only make up a small portion of Metro by T-Mobile doors. The latest prepaid report from the firm Wave7 Research noted that as of November 2022, Metro only had 186 corporate-owned retail stores. This is in contrast to 7k dealer-owned stores.
Sources confirmed to Wave7 Research that the end of Metro's corporate channel doesn't necessarily mean the closing of the 186 corporated-owned doors. Metro by T-Mobile is expected to give its dealers the opportunity to assume management over many of the locations. Still, according to a report in The Desk, T-Mobile laid off Metro by T-Mobile regional and store managers a move that seems to be directly tied to the end of corporate stores.
On January 12, 2023, Jon Freier, the President of T-Mobile's Consumer Group unveiled T-Mobile and Metro's retail strategies moving forward. While the post makes no mention of the layoffs, which seemingly coincided with the timing of the post release, it did mention a new Express stores concept. The post reads "Our new Express format – branded as Metro by T-Mobile and operated by Authorized Retailers – will offer fast ways to purchase prepaid and select postpaid products. Express will also create new jobs for the entrepreneurs (who often live in the communities) operating them." T-Mobile has not specified if it will look to convert any of the closed corporate stores into new Express stores, however, they could present a good starting point for them.
Be informed of the latest deals, plans and promotions from T-Mobile and every one of its MVNO's when you subscribe to the T-Mobile weekly newsletter. No spam and you can unsubscribe at any time!
Freier's post also makes mention of store-in-store shops. He wrote "We will continue to offer customers the convenience to purchase T-Mobile products and services where they already shop. Small kiosks at mass merchants and big-box retailers such as Costco, Walmart, Best Buy, and elsewhere will be staffed by our T-Mobile team or trained store employees." He made no mention of store-in-store Metro by T-Mobile shops or their possible expansion, however, they have been observed in a market local to BestMVNO.
The closure of Metro's corporate-owned stores follows that of AT&T. Wave7 Research reported that in 2020 AT&T-owned Cricket Wireless stopped having corporate stores with only 111 of them being open in June of 2020. Meanwhile, Boost Mobile does not appear to have any corporate-owned stores by DISH. And Verizon is not known to have any corporate-owned prepaid stores under its Total by Verizon umbrella.
"Clearly, prepaid carriers have made a decision that they are better off letting dealers run their stores and represent their brands. The percentage of prepaid stores that are corporate has always been small, but as of later this year, the percentage of Metro, Cricket, and Boost stores that are corporate will be 0%." - Jeff Moore, Principal of Wave7 Research
---
---