GreatCall Rebrands To Lively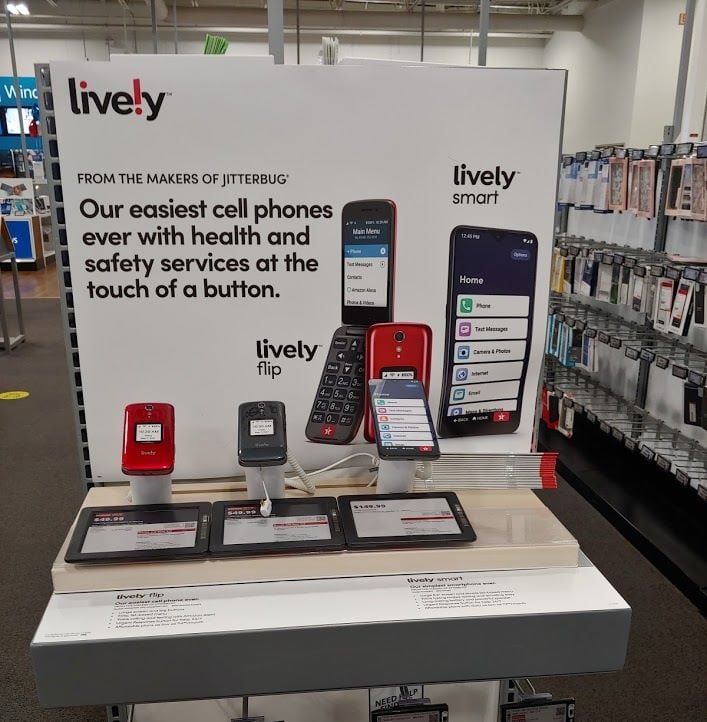 GreatCall has quietly rebranded to now be called Lively. I noticed the change several days ago while browsing online. GreatCall announced the branding change to Lively via Twitter on May 20, 2021. The rebranding also came with an updated Twitter handle, @LivelySocial.
We have a very special announcement - we are now Lively (formerly GreatCall). The same great products and services you know and trust, just with a new name ❤️💖🧡📱 https://t.co/sY5rH1RJRo pic.twitter.com/hq89XiBmyd

— Lively (@LivelySocial) May 20, 2021
Lively, formerly GreatCall, was acquired by Best Buy in August of 2018 for $800 million. The brand focuses on wireless services for seniors and their caretakers. Lively devices are equipped with an "Urgent Response" button that its users can press to obtain help in the event of an emergency or to speak with a nurse or board-certified doctor. The Lively app can also be used by caretakers to help keep them informed on the well-being of their loved ones. It is unknown how many subscribers Lively currently has, but at the time it got acquired it had more than 900,000 subscribers.
In March of 2020, BestMVNO reported that GreatCall gained more retail space at Best Buy. The number of endcaps featuring GreatCall products increased to two. One endcap featured phones, while the other, wearable devices. The endcaps are still there today, but with the new branding. Jeff Moore, Principal of Wave7 Research, confirmed to BestMVNO the rebranding in Best Buy stores. Moore recently observed the rebranding in his local market and elsewhere. One endcap was fully rebranded to Lively, while the other had a mix of old and new branding.
The new branding is also found on YouTube. The channel formerly known as GreatCall is now known as Lively. The Lively channel has been very active over the last week and a half posting a total of 14 new videos. Prior to those new videos, the last new video to the channel was posted at least 6-months ago. The new YouTube videos are focused on tutorials such as how to use your new Lively phone, add new contacts to your device, and how to use Lively Urgent Response and the Lively Link App.
Moore tells me he has even observed a new commercial featuring the new Lively brand and has noted there are now three airing. iSpot.tv which tracks TV ad airings does have at least one TV commercial indexed with the new branding. The commercial, shown below, is airing in a limited capacity.
Lively uses the Verizon network to provide coverage to its subscribers. The brand formerly known as GreatCall was founded in 2005. Besides being sold online at Lively.com and online and in stores at BestBuy, the brand is also sold through Amazon.
"This rebranding of GreatCall to Lively probably is an effort to say that connectivity for senior citizens is more than phone calls, as the MVNO develops more ways to keep older Americans connected. The carrier's offerings don't seem to have changed." -Jeff Moore, Principal of Wave7 Research
---
---