Gen Mobile Offering Buy 1 Month Get 1 Month Free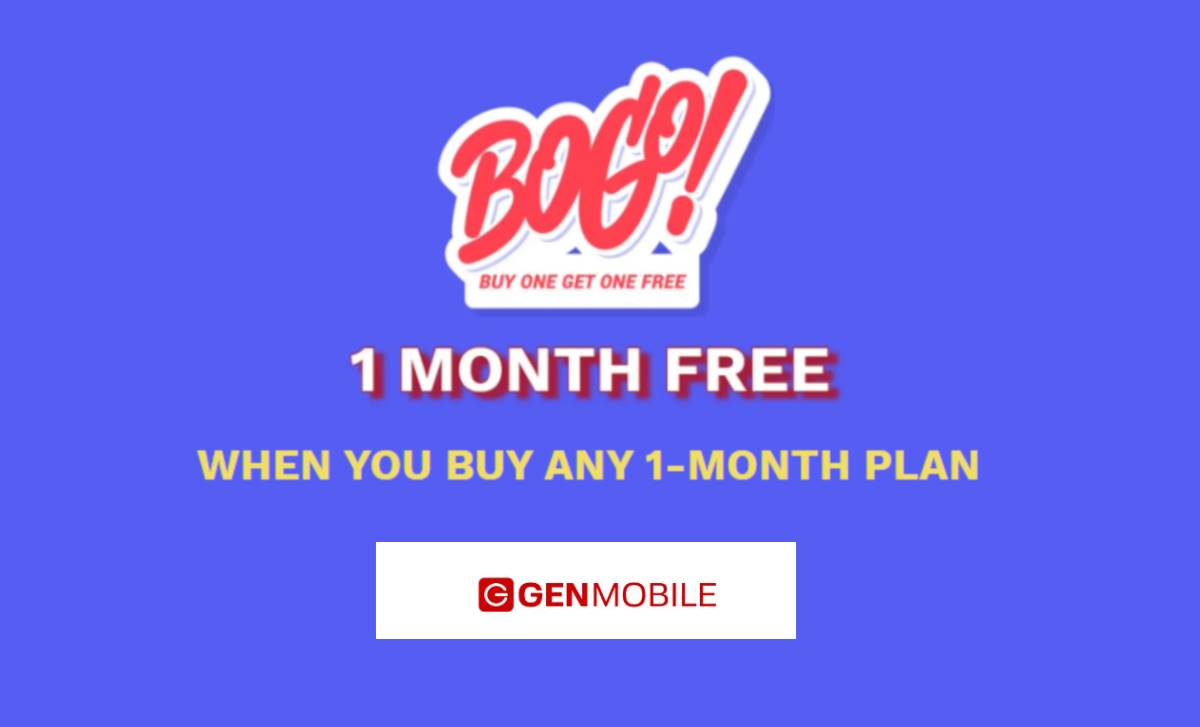 Gen Mobile has a promotional offer running. It is buy one month get one month free on any plan. Gen Mobile's most premium wireless plan costs $30/month for unlimited talk and text with 5GB of hard-capped data. So this would probably be the best-valued plan to get to take advantage of the BOGO offer. The plan also includes unlimited calling to over 100 countries, unlimited international texting, and a $2 international calling credit.
Gen Mobile BOGO Offer Details
This promo is currently scheduled to end on 4/5/21 at 11:59 p.m. PST. It is an online-only offer and it is not available through Gen Mobile dealers. Gen Mobile offers both monthly and multi-month phone plans as well as data only plans. The BOGO offer is only valid on monthly phone plans and is for new customers only. A new customer is defined as anyone who has not been with Gen Mobile in the past 90 days. The free month of service will come in the second month as an account credit. The account credit will be equal in value to whatever plan the customer subscribed to in their first month of service. Gen Mobile still provides service on the Sprint Network but also offers service as an MVNO of T-Mobile.
If you are interested in this promo but don't want the $30 plan, there are many other plans to choose from. The following options are available with the promo.
$10/month - unlimited talk, no international calling or credits
$10/month - 300 minutes, 1GB data, no international calling or credits
$15/month - 1GB data
$20/month - 2GB data
$25/month - 3GB data
$30/month - 5GB data
Features Common To All Phone Plans
Taxes and fees cost extra. Unless explicitly stated otherwise, all plans include unlimited calling and texting, unlimited international calling to over 100 countries, and international texting plus a $2 international calling credit for countries not included in the list of 100+. Data can be used for mobile hotspot. WiFi calling is also included.
Subscribe to BestMVNO and always be informed of the latest deals, plans and carrier promotions!
All plans purchased online also include a 7-day money-back guarantee. The company states that "if you are not happy for any reason in the first 7 days your service plan is activated, Gen Mobile will refund your plan and activation fee (minus S&H)." Customers that are unable to pay their bills on time will still have access to unlimited domestic and international texting for 15 days past the bill's due date before service gets suspended. Plan add-ons are available. Gen Mobile charges $5 for an additional 500MB of high-speed data or 500 minutes. International calling credits are also available for $5.
---
---