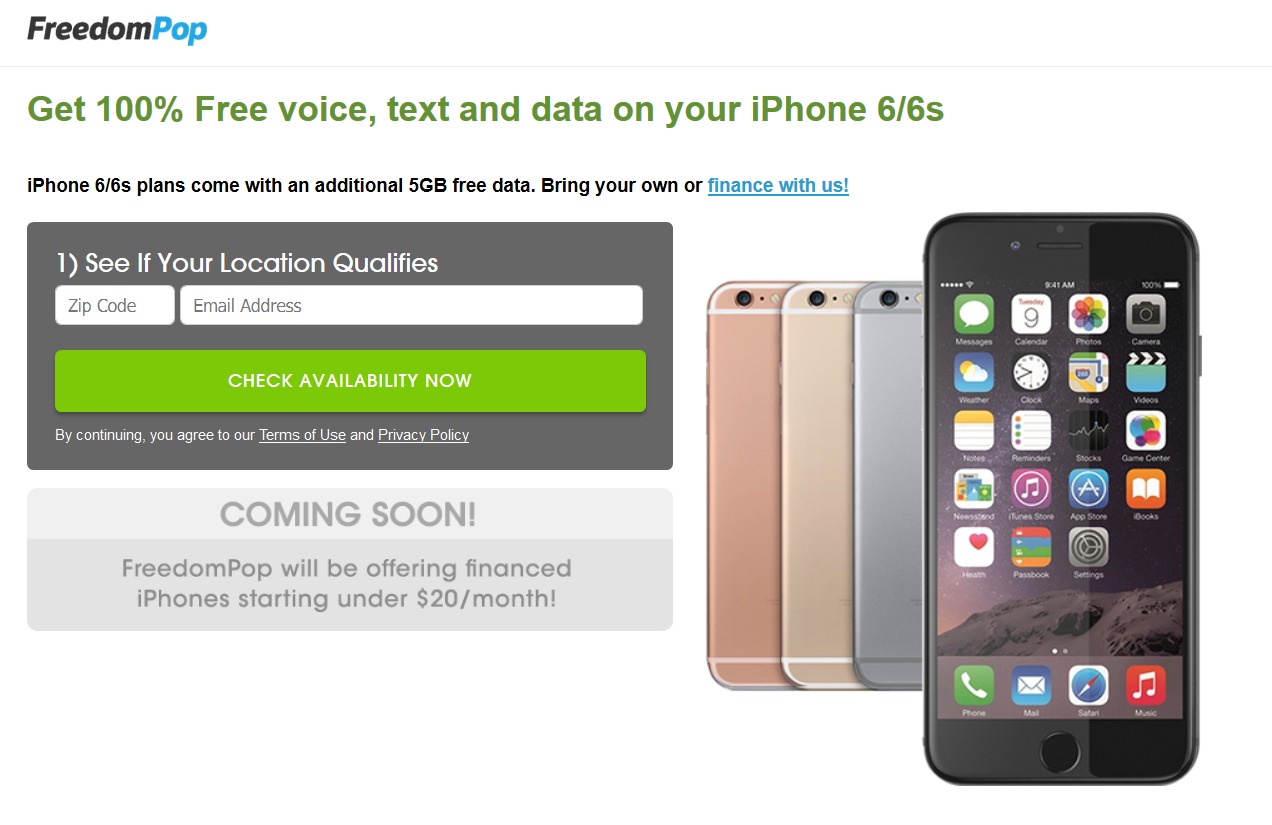 ---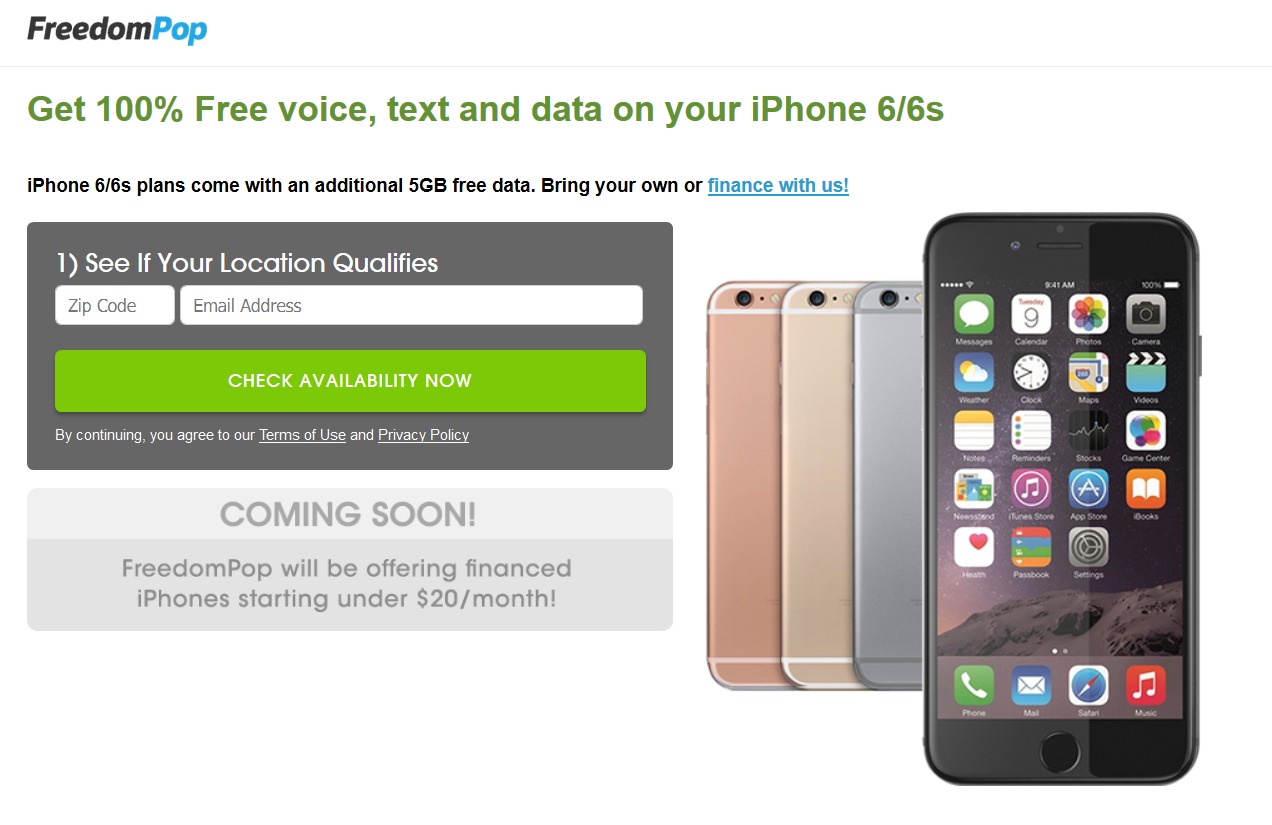 FreedomPop is offering unlimited talk and text (sms) with 1 GB of 4G LTE data for $17.99/month for iPhone 6 and 6s customers with the first month of service free.  Normally the plan is priced at $20/month.  Additionally the Sprint MVNO will offer those iPhone customers an additional one time free bonus of 5 GB of 4G LTE data upon activation.  The free bonus data applies to the $17.99/month plan as well as FreedomPops free plan which includes 500 MB of 4G LTE data, 500 sms and 200 minutes of talk.  MMS is not offered.  Free international calling to over 62 countries is also being included as part of the promotion.
FreedomPop also announced that it will be offering the iPhone 6s with a financing option beginning in October at comparable pricing to what Apple offers sans an annual upgrade option.  FreedomPop has been working with Apple and says that in the near future customers will be able to select FreedomPop as a carrier through Apple's online store.
In other company news, FreedomPop CEO Stephen Stokols told FierceWireless that they are rapidly closing in on 1 million subscribers, something he said that could possibly happen if the company finishes September strong.  Freedompop has also expanded its operations into the UK market where 250,000 people signed up to be a part of the companies beta program.  Differing from the US market, UK users will only be offered 200 minutes of talk, 200 texts and 200 MB of data free for life.  Like in the USA, UK customers will also be able to earn unlimited free data by completing various 3rd party offers and surveys through its website.  Customers can also share and receive free data with friends and family that are also FreedomPop subscribers.
In the next 12 months, the company hopes to expand its operations further into an additional seven countries, and 20 more by 2017.  The company already has 15 wholesale agreements in Europe and other markets.
---
---