Zolve, A Neobank For Immigrants To The USA, Has Launched Mobile Phone Plans
Zolve, an online-only fintech neobank targeting immigrants to the USA, has launched mobile phone plans powered by Gigs. Gigs touts itself as being able to allow companies to offer their own phone and wearable plans in a matter of days. Zolve's wireless plans, Zolve Connect, launched on 8/17/23 as noted by Wave7 Research in its latest prepaid report.
Zolve Connect Phone Plan Options
The newly launched Zolve Connect phone plans start at $30/month and are openly advertised to be available on the AT&T and T-Mobile networks. Available options are the same on both networks and include the following plans:
$30/mo - 4GB
$40/mo - 10GB
$45/mo - 15GB
$60/mo - *unlimited
*Zolve doesn't specify how much high-speed data is included with its unlimited plan before throttling takes place.
Zolve Connect plans are advertised to include unlimited talk and text with talk, text, and data roaming available in Canada and Mexico at no extra cost. They are no credit check, prepaid plans that can be activated in a matter of minutes using eSIM. Customers can signup for a plan through the Zolve website or by using the Zolve app. The Zolve website does not mention if the plans include hard-capped data or data that is throttled after each plan's high-speed allotment gets reached or if hotspot usage is allowed. Oddly, there's no mention of international calling and texting being included with the plans, a strange omission for a brand targeting immigrants to the USA.
Zolve also appears to have partnered with Mint Mobile. The Zolve website has a series of FAQs that detail the usage of the Mint Mobile website and app for customers to manage their mobile plans. This is alongside FAQs for their newly launched Zolve Connect MVNO plans (see FAQs screenshot below).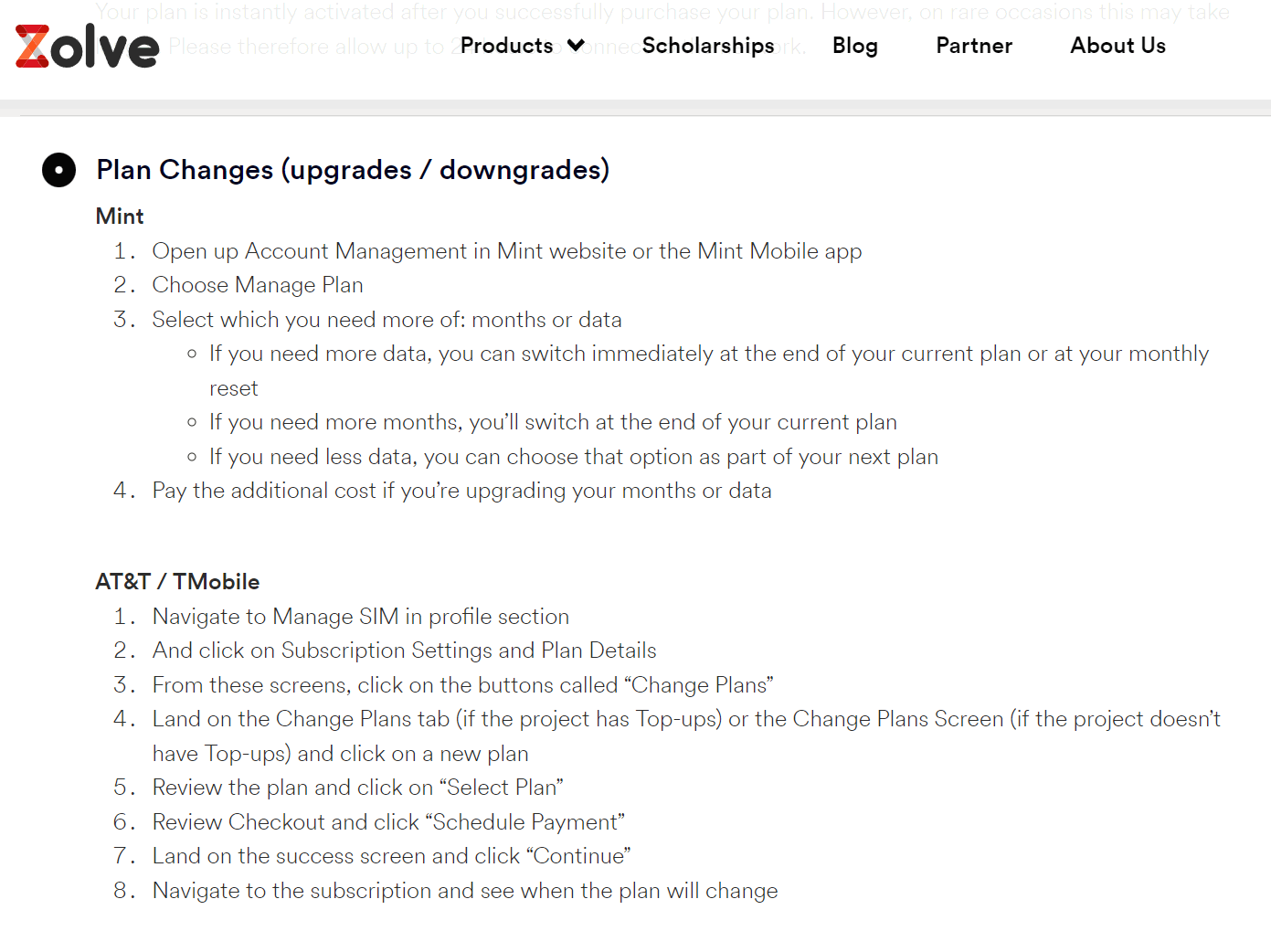 "Zolve is a niche player and is very new to the wireless market.  Gigs seems to have some solid MVNE capabilities and has had a presence at some recent telecom trade shows."
Zolve was founded in 2020. In 2021 Zolve announced that they are the first ever neobank to offer FDIC-insured credit cards, bank accounts, and debit cards to immigrants to the USA upon arrival, all without social security numbers.
---
---