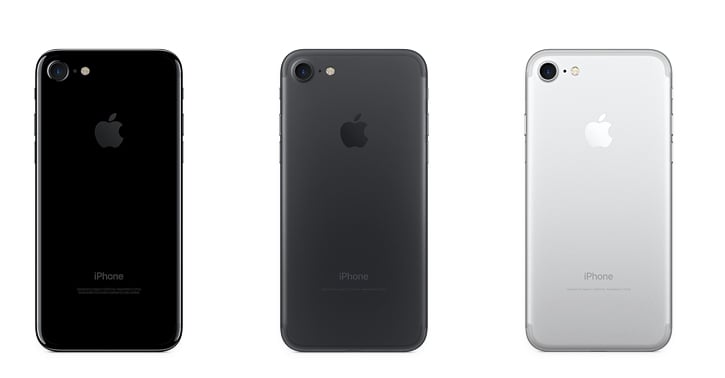 ---
TracFone owned brands Straight Talk Wireless and Total Wireless are in the middle of a 2 day flash sale.  The sale will end for each provider at the end of the day on 5/25/18.
Straight Talk Wireless Offer
(Updated: 5/30/18, This offer from Straight Talk will last until 5/31/2018)
(Update 2: 5/30/18 - this similar deal from Walmart is even better!), Straight Talk Wireless is offering $250 off the purchase of an iPhone 7 when you buy it bundled with an unlimited data plan.  Straight Talk normally sells the iPhone 7 for $549, but through this flash sale you can get it for $299.  The unlimited plan includes unlimited talk, text and data for $55/month.  For comparisons sake, the company is selling the iPhone 6S for $299 as well, so this is indeed a deal if you want an iPhone from Straight Talk.
Potential subscribers need to be aware that Straight Talk considers 60GB of data to be unlimited. Those who consume more than that in a month may have their service terminated.
Shop iPhone 7 At Straight Talk
Total Wireless Offer
Total Wireless's offer is for a buy one get one.  Those who buy a Samsung Galaxy Luna Pro with a $60 airtime card will get a second one for free.  The $60 airtime card includes unlimited talk and text and 15GB of data that is shareable with up to 2 lines.  The Samsung Galaxy Luna Pro is valued at $59.99 and has the following specifications:
Samsung Galaxy Luna Pro
5" 720p display
5MP main camera with a 2 MP selfie camera
16GB of internal storage expandable with a microSD card
1.5GB of RAM
2600 mAh battery
Android 6.01
Qualcomm Snapdragon 425 1.4 GHz quad-core processor
Additionally, through 5/31 Total Wireless is offering 30% off phone and plan bundles with the use of coupon code TOTAL30.  The offer excludes the Samsung Galaxy S8/S8+/Note 8, iPhone8, and free and special priced phones.
---
---