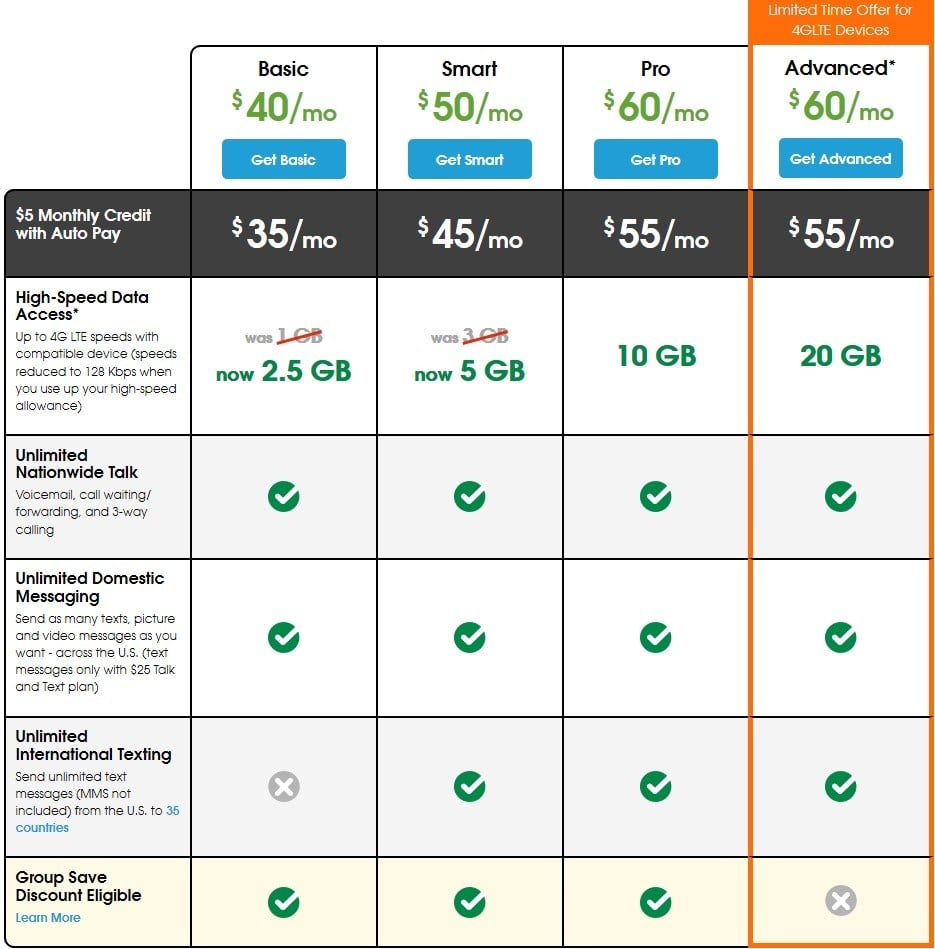 ---
      Cricket Wireless has had a promotion going on for a while where you could purchase a plan with 20 GB of LTEish (LTE download data speed capped at 8 Mbps) data for $55 a month with auto pay enabled.  Normally at that price point you only get 10 GB of LTE data.  This special promotional offer ends today, so those of you interested in such a plan better get a jump on it before it goes away. Cricket is also currently selling SIM cards for $0.99 to help sweeten the deal.  The SIM card promotion expires on 4/30/15.
      This plan also includes unlimited talk, text and data, though data speeds get reduced to 128 kbps once your high speed allotment is used up. For those of you with contacts in Mexico you'll be happy to know the plan includes unlimited calling and messaging to that country. Also included is unlimited international texting to 35 countries. Group Save discounts are not offered for this plan.
Be informed of the latest deals, plans and promotions from AT&T and every one of its MVNO's when you subscribe to the AT&T weekly newsletter. No spam and you can unsubscribe at any time!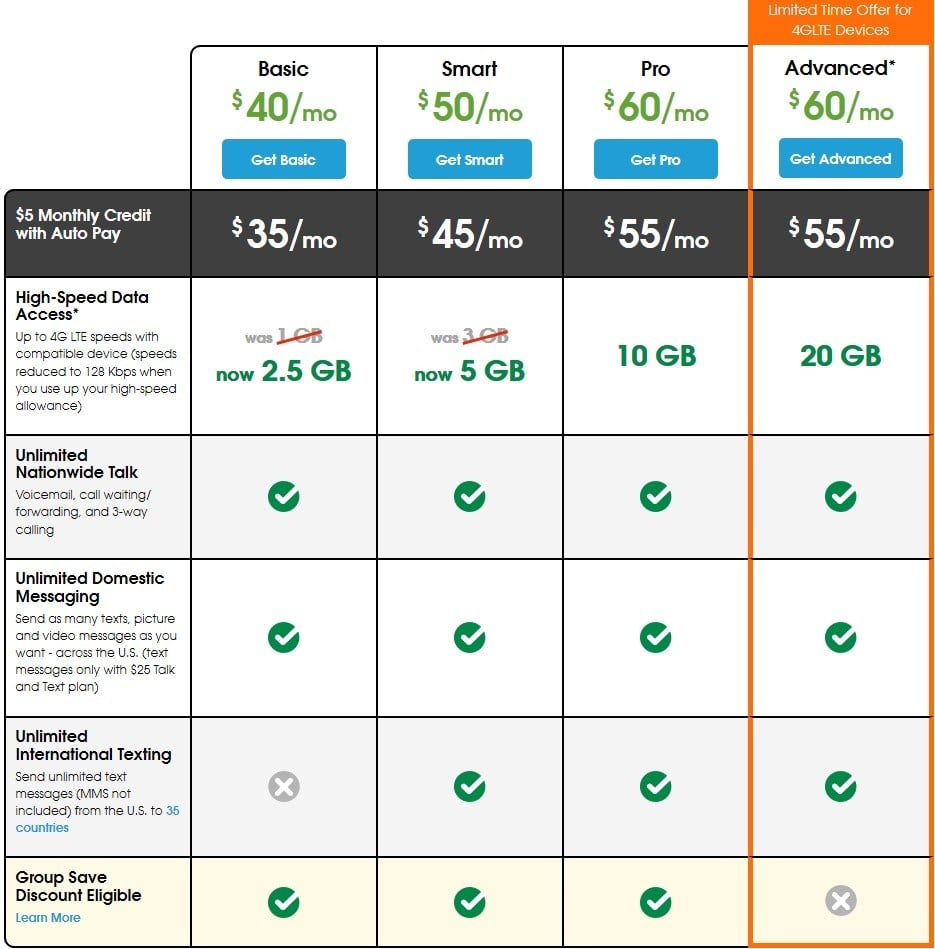 ---
---