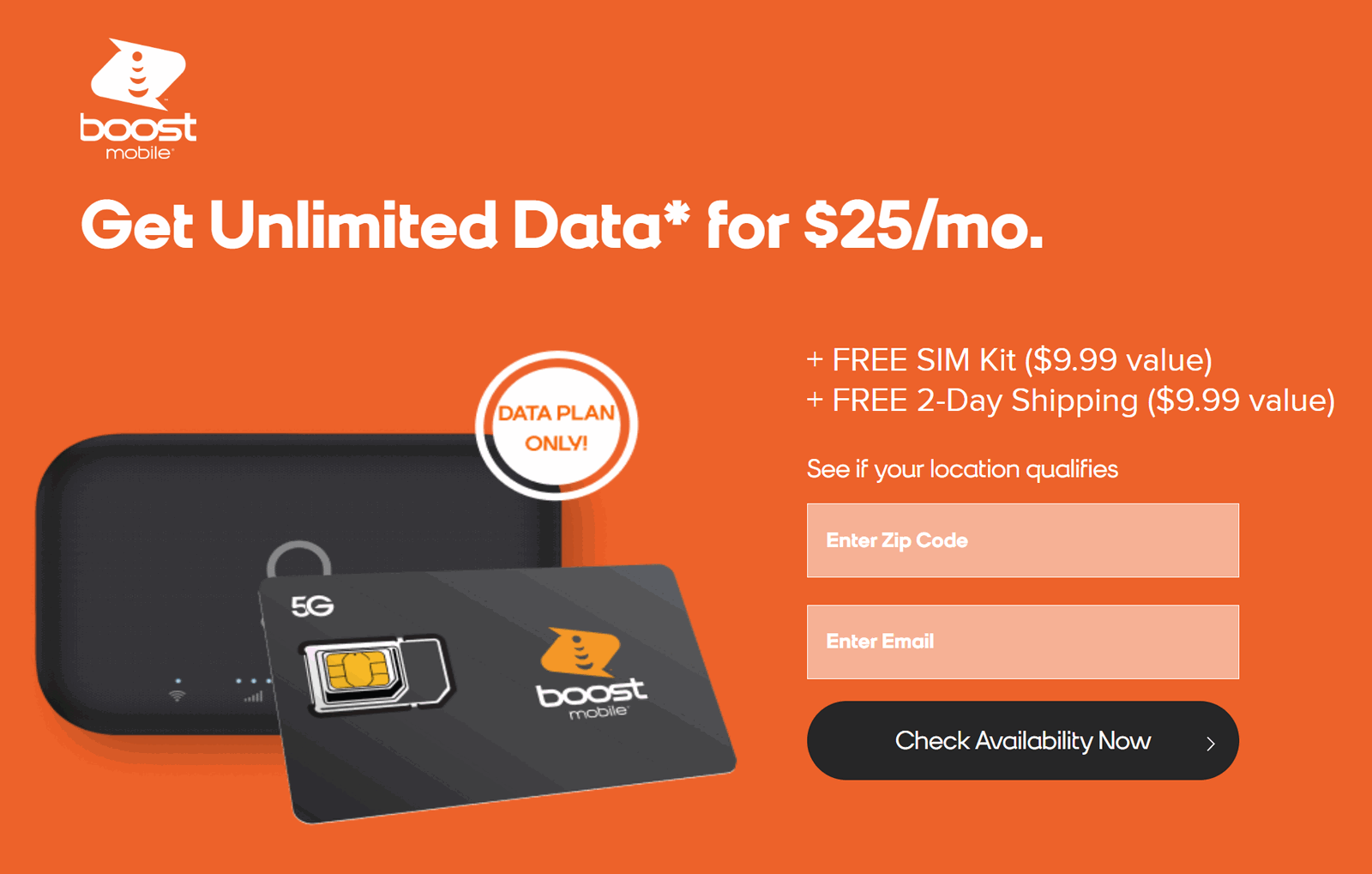 ---
Boost Mobile is quietly running a deal for a hotspot/tablet plan. It's not really being marketed anywhere and isn't featured on Boost Mobile's website. The offer is for a $25/month "unlimited" data plan for tablets and hotspot devices. But of course, unlimited isn't really truly unlimited.
This plan that Boost Mobile refers to as being unlimited only comes with 30GB of monthly high-speed data before speeds are reduced to a maximum of 512Kbps for the remainder of a customer's billing cycle. The Boost Mobile promo page for this offer is also more than a bit confusing. Although this offer is for tablets and hotspots, the terms for it haven't been fully updated to reflect that it's for tablets and hotspots. The promo page has plenty of fine print that still talks about phones. Boost Mobile does offer a phone plan with the same amount of high-speed data and I suspect that whoever designed the webpage for the tablet offer simply copied over to it what was on the page for the phone plan offer. In fact, if you go through the checkout process for the plan, you'll even be asked if you want to port a number in.
The promo page for the hotspot/tablet plan states that the data-only SIM card will work on most unlocked hotspot and tablet devices. Customers who wish to purchase the plan will get free two-day shipping which Boost claims is valued at $9.99 and a free SIM kit which also has a claimed value of $9.99.
It is not clear which network this offer is available on. Boost Mobile operates on its own Boost 5G network, as well as on the AT&T and T-Mobile networks. I believe most of these online offers have been for use on the AT&T network.
New customers interested in this offer should be aware that Boost Mobile was hit with a cyber attack in late February. This caused Boost's website to go down as well as their payment systems. It also caused extended service outages for some customers leaving many upset and requesting to port out. All the problems associated with the attack do however appear to be finally resolved.
---
---