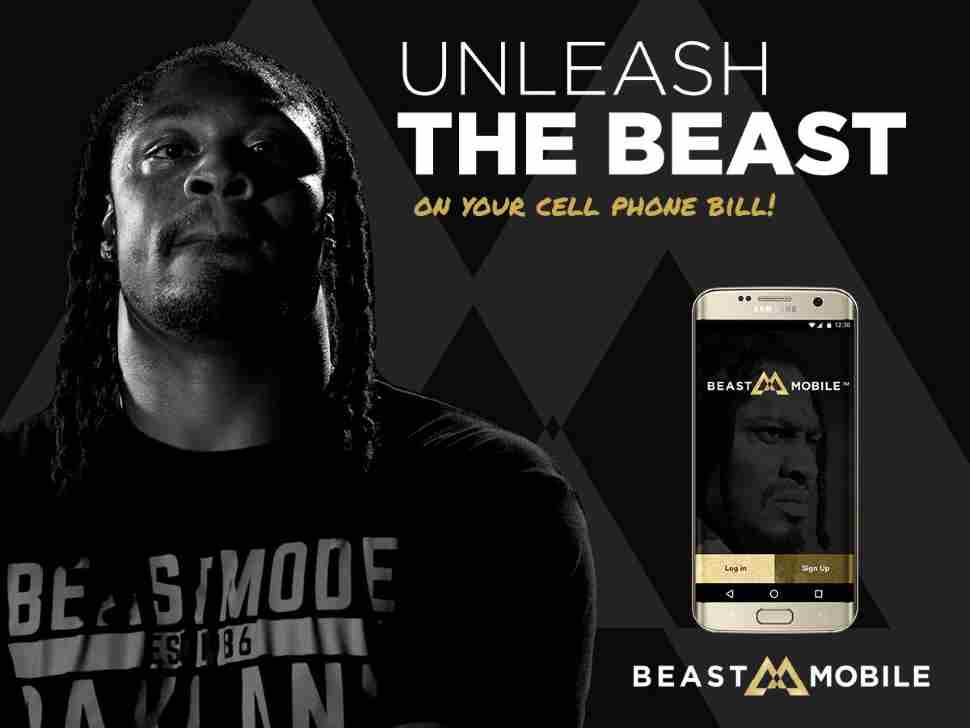 ---
Beast Mobile is a relatively new wireless provider with stores located in Seattle, Las Vegas, and Oakland.  The Sprint and AT&T MVNO soft-launched at the end of 2017 but now it has plans to expand its reach for 2019.
Meet The People Behind Beast Mobile
Beast Mobile is owned and operated by Leigh Hunt of FreeMo.  FreeMo is a Mobile Virtual Network Enabler, or MVNE.  In short, an MVNE provides the administrative and software infrastructure to allow an MVNO to set up and operate its business.
Leigh Hunt has been in the wireless space for over 20 years. Before transitioning to an MVNE, his FreeMo brand first started out as an app that allowed consumers to earn free cellular service by engaging with ads and offers.  Hunt says that he wanted to open up the FreeMo platform to make it available to MVNOs so that they could monetize mobile data and advertising. This led the business to transition to an MVNE. As an MVNE, Hunt in part wanted to showcase to other MVNOs what his software had to offer, so he had the idea to start his own MVNO.
Leigh went into the MVNO business looking for a partner, and after reaching out a few times he finally found one. The name Beast Mobile is inspired by one of the MVNOs other owners, NFL RB Marshawn Lynch.
Lynch's running style earned its own nickname in the NFL, Beast Mode. The RB has used that nickname to develop a brand, one that also includes an apparel line of clothing to go along with the MVNO.
Last November, Lynch launched an initiative in conjunction with the Fam1st Family Foundation to provide free phones for the homeless.  Additionally, Lynch and Beast Mobile also gave away free phone service for a year to 500 subscribers. Those lucky subscribers got their phone bill paid for by Lynch.
The idea of free phone service is something that appeals to Hunt.  In fact he tells BestMVNO that Beast Mobile is readying the launch of a free plan that will give customers unlimited talk, text and 1GB of LTE data to use each month. Currently, Beast Mobile subscribers can use the Beast Mobile app to earn free bill credits.  Subscribers can earn bill credits by playings games, taking surveys and watching videos.  This is similar to how fellow MVNO FreeUP Mobile works.
Beast Mobile Plans And Pricing
There are 3 Beast Mobile cell phone plans that are available for purchase.  The cheapest plan is priced at $4/month and it includes unlimited talk and text but no data or MMS messaging.  That plan is available exclusively using the Sprint network. (Update 5/12/19 - The price of the plan has been raised to $8/month.)
Beast Mobile's other two plans can be used on the subscriber's choice of either the AT&T or Sprint network.  There is a $24/month plan available that includes unlimited talk, text, and data with the first 1GB of data at high speed.  The other plan costs $50/month for unlimited talk, text, and data with the first 10GB at LTE data speeds.
The prices shown include taxes and fees.
Those who subscribe to the $24 plan can get a free Alcatel GO FLIP phone.
Customers also have the option to purchase individual add-ons.  Add-ons are priced as follows:
Data Add-Ons
100MB LTE Data - $1.00
500MB LTE Data - $5.00
1GB LTE Data - $10.00
5GB LTE Data - $50.00
The data add-ons are only available for use during the customer's current billing cycle.  The add-ons do not come with data carryover.
In addition to the data add-ons customers can add mobile hotspot to their plans for an extra $10/month.  Subscribers can add international calling and texting to their plans for $5/month.  There's also a $7 phone protection plan that offers subscribers insurance on any phone purchased through the Beast Mobile store.
How To Signup
At the moment Beast Mobile phone plans are only available for purchase online through the MVNO's website and in stores in Seattle, Las Vegas and Oakland. The company expects to offer availability through more dealers and in more locations later this year.  Beast Mobile is also in talks to add another undisclosed network partner in the second quarter of 2019.
---
---