Beast Mobile Introduces New Unlimited Plan With 1GB Of Data For $10/Month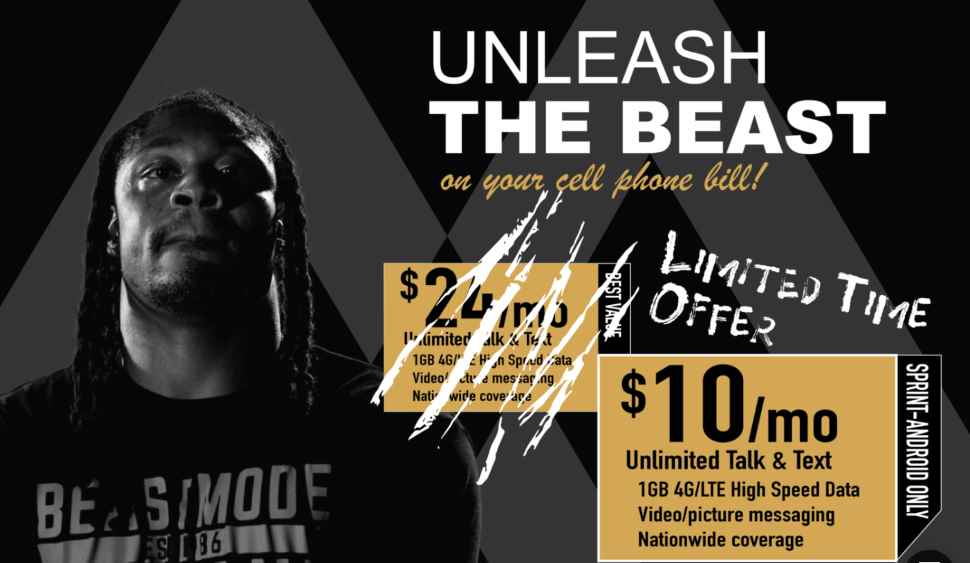 ---
Did you know BestMVNO is available to follow for free in Google News? Follow BestMVNO in your Google News app and keep up to date on wireless.
Follow BestMVNO In Google News
---
---
Just weeks after BestMVNO initiated coverage of Beast Mobile, the prepaid provider has announced a new wireless plan.  Subscribers can now get an unlimited plan that features unlimited talk, text, and data with the first 1GB at 4G LTE data speeds for $10/month.  For now, the plan is only available to those who own or purchase an Android device.  It may also only be available for a limited time.
The plan will actually be available for free to those who download the Beast Mobile app AND keep it installed on their phone.  The app will be used to display advertisements to subscribers which in turn subsidizes the cost of the phone plan.
Beast Mobile's Updated Phone Plans
With the new plan in place, Beast Mobile's updated lineup now looks like this:
Unless specified otherwise, all plans include unlimited talk, text, and data with the specified amount of data at 4G LTE speeds.
Subscribe to BestMVNO and always be informed of the latest deals, plans and carrier promotions!
$4/month - no data or MMS, Sprint network only plan
$10/month - 1GB 4G LTE data, Sprint network only plan
$24/month - 1GB 4G LTE data, AT&T network only plan
$50/month - 10GB 4G LTE data, available on subscriber's choice of either the Sprint or AT&T network
Customers also have the option to purchase individual add-ons which are priced as follows:
Data Add-Ons
100MB LTE Data - $1.00
500MB LTE Data - $5.00
1GB LTE Data - $10.00
5GB LTE Data - $50.00
The data add-ons are only available for use during the customer's current billing cycle and do not come with data carryover.
Customers also have the option to add mobile hotspot to their plans for an extra $10/month.  International calling and texting are available for $5/month.
More About Beast Mobile
Beast Mobile is an MVNO that operates on both the Sprint and AT&T networks. SIMs and plans are sold online and through select dealerships in Seattle, Las Vegas and Oakland with more in-store locations coming soon.
Beast Mobile launched service in late 2017.  The company is run by industry veteran Leigh Hunt and in partnership with Marshawn Lynch for whom the MVNO is named after.
---
Be sure to follow BestMVNO on Twitter for additional wireless coverage, deals, insights, and even debates!
Follow @BestMVNO Twitter
---
---