Still Too Expensive: ATT Adds More Data and Calling to Mexico to Select GoPhone Plans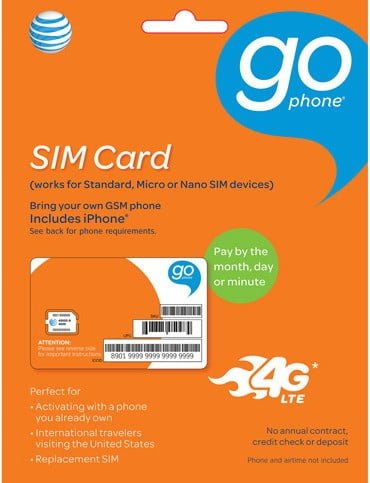 ---
Did you know BestMVNO is available to follow for free in Google News? Follow BestMVNO in your Google News app and keep up to date on wireless.
Follow BestMVNO In Google News
---
---
         AT&T has announced that starting February 20th, users of the not so competitively priced service will get a free plan upgrade.  Those on the $45 plan will get a bump up in high speed LTE data from 1 GB to 1.5 GB while those subscribed to the $60 plan will see their data increase from 2.5 GB to 4 GB.  The $45 plan seems squarely aimed at taking on Verizon's prepaid wireless plan,  which offers the exact seem feature set at that price point as long as you have autopay enabled in your Verizon account.  ATT's plan does offer texting to more countries however.  The $60 plan also directly competes with Verizon, although you end up with 500 MB of less data per month for $5 less per month.  With Bridge data added to your Verizon prepaid plan you can get an additional 3 GB of data added to your account that can roll over for up to 90 days giving you 4.5 GB of high speed data per month if you are adding more bridge data every month. The cost of adding 3 GB of bridge data every month would put your bill at $65/monthly.  Of course if you don't use up all your bridge data in one month, and instead spread it out equally over the course of the 90 days, you'd end up with 2.5 GB LTE data/month for an average cost of $51.67/month over that time span.  If you look around this site, you'll see that neither ATT or Verizon's offerings are particularly competitive compared to the many other prepaid wireless plans that are out there.  Of course, for some of you with an iPhone looking for an ATT MVNO, you may find yourself particularly limited to ATT's service and not an MVNO for some peculiar reasons that will be addressed in an upcoming article.
---
Be sure to follow BestMVNO on Twitter for additional wireless coverage, deals, insights, and even debates!
Follow @BestMVNO Twitter
---
---