Bring Your iPhone 5S to Ting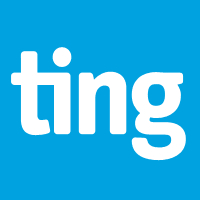 Ting, an MVNO operating on the Sprint network, recently announced that they are now allowed to activate and provide service to the iPhone 5s and iPhone 5c.  I say allowed because Sprint often blocks phones that are less than a year old from being activated on MVNO's.  With the iPhone 6 now out, the door is open for the iPhone 5 to become available through more providers.  To port over to Ting, all you need is a Sprint compatible iPhone with a nano sim card and you're good to go.
As a refresher, Ting is a fairly unique MVNO in that they offer a la carte pricing. So if you just want data with no text or talk, or just "X" amount of minutes and nothing else, or whatever combination you can dream of, you can have it!
---
---