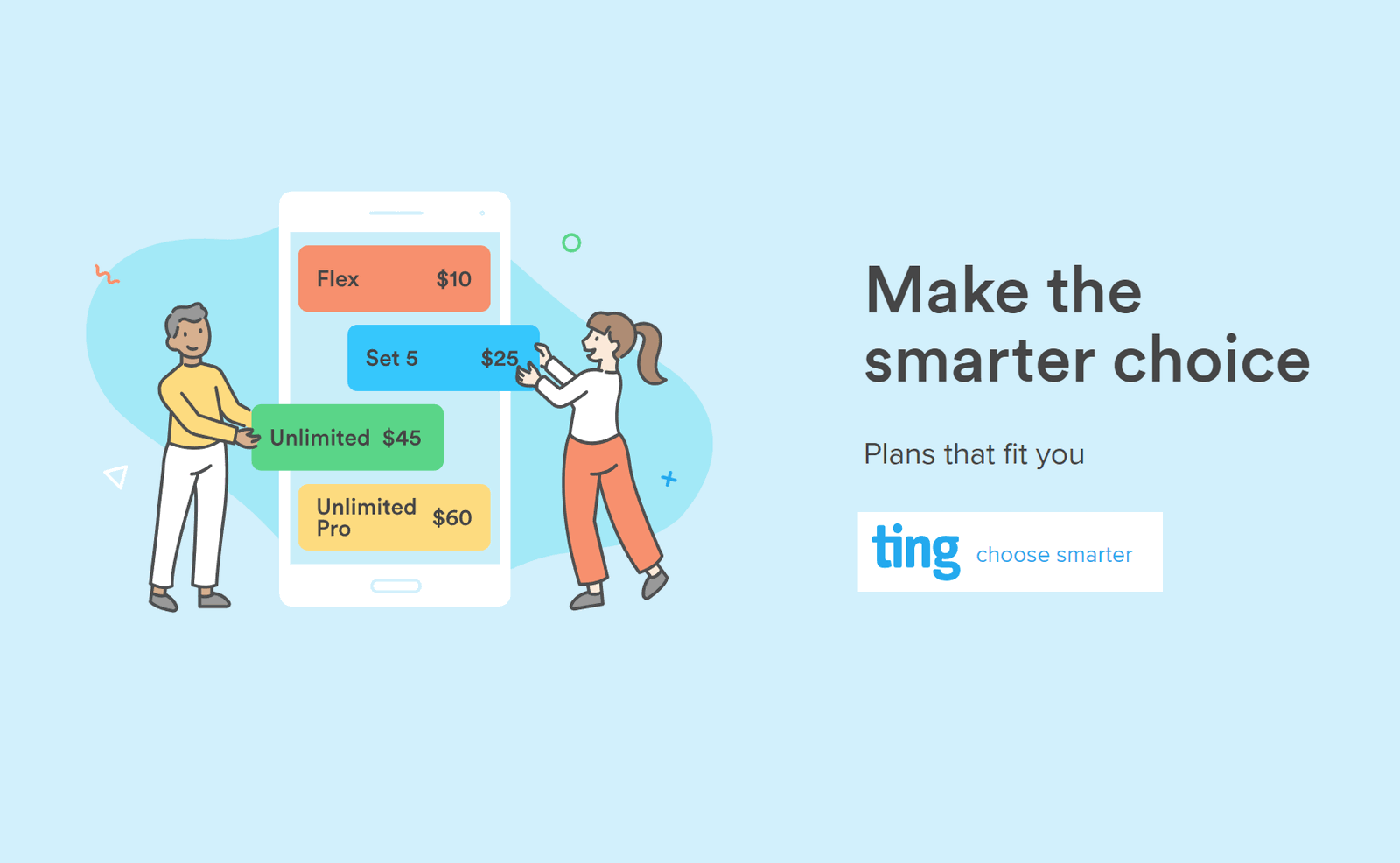 ---
In August 2020, DISH and Tucows jointly announced that DISH had acquired some Ting Mobile assets from Tucows. However, DISH did not buy the Ting Mobile brand name or even all of Ting's mobile subscribers. At the time of the acquisition, Ting Mobile was operating on the T-Mobile and Verizon networks with the overwhelming majority of customers on T-Mobile. A previous report from BestMVNO noted that DISH obtained the rights to use the Ting Mobile brand name for a period of two years with a buyout clause to be able to own it. The same report also speculated that DISH only bought Ting's T-Mobile-based subscribers as the press release announcing the acquisition stated that "most Ting Mobile customers across the US became customers of DISH." That speculation was later proven to be true, Tucows retained its Verizon-based customers.
Last year, Elliot Noss, the President, and Chief Executive Officer of Tucows remarked that DISH turned down its right to exercise its Ting brand buyout clause letting it expire on August 1, 2022. Noss added that they would let DISH continue to use the brand name until the end of 2022. More recently, an annual form 10K for YE22 released by Tucows last month revealed that Tucows extended its agreement with DISH until the end of 2023. The extension allows DISH to continue to use the Ting Mobile brand name until then although DISH formally turned down the buyout clause.
Ting Mobile, Where Is It Headed From Here?
DISH really hasn't done much to market or support the Ting Mobile brand in the last 6-12 months. There haven't even been any advertising or social media marketing campaigns during that time span. And nothing has been written on the Ting Mobile press room or blog since June 2022. That's pretty odd given that DISH opted to get an extension to continue to use the Ting Mobile name through the end of 2023. Then again, not buying the brand name could serve as a signal of DISH's lack of commitment to maintaining the brand long-term. Perhaps they intend to move those subscribers over to Boost Mobile. The only real sign of life from Ting Mobile is that its website was updated not too long ago to show that they are ranked number 1 in the January 2023 edition of Consumer Reports for "overall satisfaction" in the "cell phones and services" market.
Jeff Moore, Principal of Wave7 Research says his firm has noticed the lack of effort being put into the brand. He commented to BestMVNO: "Under the aegis of Dish Network, the Ting brand is not getting any attention. We at Wave7 Research are not seeing Ting at retail and we are not seeing it in advertising, on social media, or via dealers. I think the Ting brand should be on a milk carton."
So if DISH isn't putting much effort into Ting Mobile, where does the brand go from here? Could Tucows begin to use the name again to sell wireless services nationwide? That seems unlikely, as Tucows did try to find a buyer for its Verizon-based Ting customers to no avail. The company also stated that the revenue stream from those customers is not a strategic focus moving forward. And the limited number of subscribers Tucows has for mobile service is actually causing them harm. Tucows has not been able to meet its revenue commitments specified in its contract with Verizon resulting in Tucows having to pay a penalty to Verizon. Tucows contract with Verizon runs out at the end of 2025. In the meantime, the company has opted to make the best of the situation it can by bundling wireless service with Ting Fiber. Ting's Fiber internet is available in several states and more than a dozen cities including Charlottesville (VA), Fullerton (CA), Holly Springs (NC), and Westminster (MD), to name a few with further expansion planned this year.
Late last year, Ting Fiber rolled out a bundle offer in a couple of test markets giving its customers the opportunity to add an unlimited mobile line to their internet plan for just $10/month. The plan is advertised as being regularly priced at $55/month. For those without a Ting Fiber internet plan but living in an area serviced by Ting Fiber, the unlimited phone plan has been offered for $25/month. Ting Fiber plans appear to start at $39/month with prices varying by location.
What The Future Holds For Ting Mobile Remains A Mystery
So what ultimately ends up happening to the Ting Mobile brand name remains a mystery. DISH could try and transition its Ting customers over to Boost Mobile by the end of 2023 allowing Tucows to exclusively use the Ting Mobile brand name in a continued limited capacity with its Ting Fiber bundles. Or DISH could look to seek an extension with Tucows allowing it to use the Ting Mobile brand name again throughout 2024. If the latter is DISH's plan they're going to need to wake up and start marketing the brand as well as find a way to differentiate it from DISH's other wireless brands before it fades into oblivion. Both Tucows and DISH would seem to benefit if DISH can maintain those customers. DISH needs wireless subscribers and cannot continue to bleed customers. And Tucows receives a payout on the margin associated with the customer base it sold to DISH over a period of 10 years.
---
---