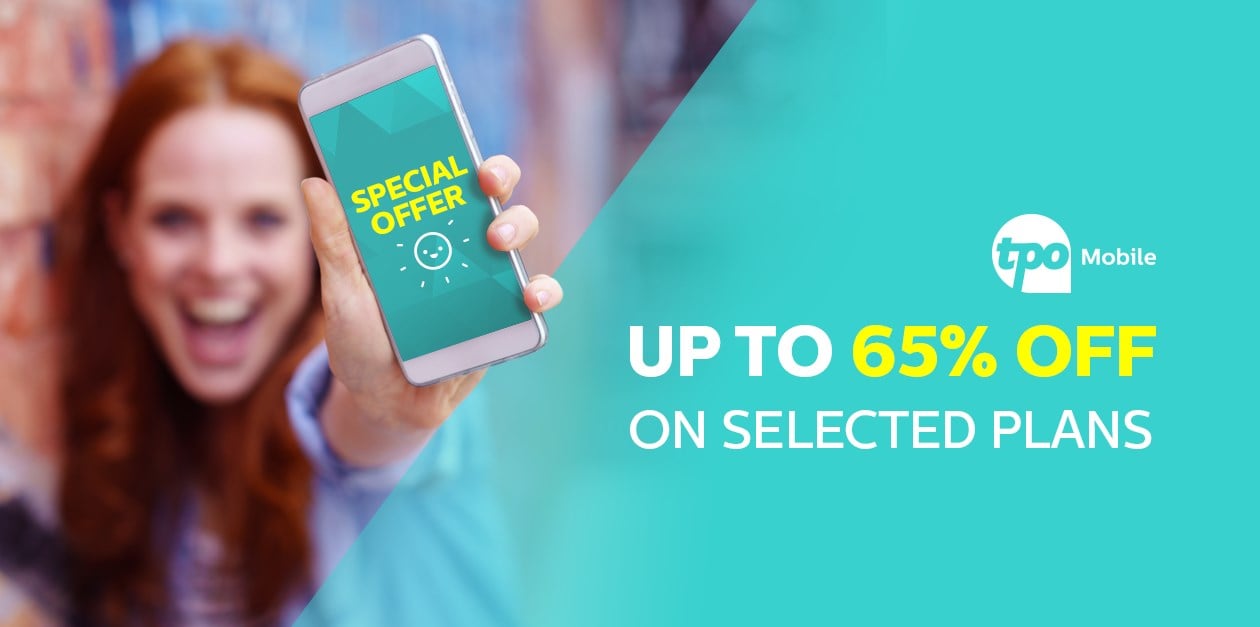 Did you know that the average cell phone bill in the USA comes in at a hefty $73/month!((According to a study by JD Power)) Ouch!  That's a number that can really burn a hole in your wallet and TPO Mobile really wants to help you do something about it.  That's why they've been busy inside cooking up some sizzling hot new summertime deals.
Take advantage of this summer sizzler from TPO Mobile with their People's Plan, and you can get unlimited talk and text with 1 GB of 4G LTE data for just $7.35/month!((for your first month, then $21/month))  That's 65% off of your first month's bill or an astounding 90% off what the average consumer pays for their monthly phone bill!
I don't want a hole in my wallet, take me to TPO!
That's not the only summer sizzler that TPO Mobile has got cooking.  TPO Mobile is also offering 65% off of their Kind Plan which features 1,000 minutes, unlimited texts and 500 MB of 4G LTE data for just $5.60/month!((for the first month, then $16/month))  That's almost $68 cheaper than your average cell phone bill.  With that kind of savings you can beat the heat by enjoying more martini's at your favorite summertime vacation spot, or by cranking up that AC!
I want to beat the heat with TPO Mobile!
TPO Mobile has cooked up a couple of other summer time deals as well that feature 10% off of your first 3 months of service. If you sign up for TPO Mobile's Noble plan today, you can get unlimited talk, and text with 2 GB of 4G LTE data for just $22.50/month.  TPO Mobile's Caring Plan features unlimited talk and text with 3 GB of data for $31.50/month.
Of course, great savings aren't the only thing that TPO Mobile offers you.  If you refer a friend to TPO Mobile, the company will give you a $10 account credit, or $5 in cash! TPO Mobile also donates 10% of the cost or your monthly phone bill to a charity of your choice, so paying your phone bill is actually something you can feel good about! Customer support with TPO Mobile is based in the USA, which is another plus.
About TPO Mobile
The People's Operator, also known as TPO Mobile, was started in 2012 in the UK by three friends who had a passion for helping others, and some knowledge of the mobile industry. The friends managed to turn that passion into a business, and by late 2012, TPO Mobile was born.
In January of 2014, Jimmy Wales, the founder of Wikipedia joined the company and was tasked with putting together a plan for global expansion. As the Chairman and Head of Digital Strategy Jimmy helped to bring TPO to the USA in July of 2015.
TPO Mobile is a wireless provider that provides service through the Sprint and T-Mobile networks. The company is committed to offering plans that are competitively priced while at the same time being able to offer a portion of its proceeds to various charitable organizations throughout the world.
For more information or to sign up with one of TPO Mobile's plans please visit https://store.tpo.com/