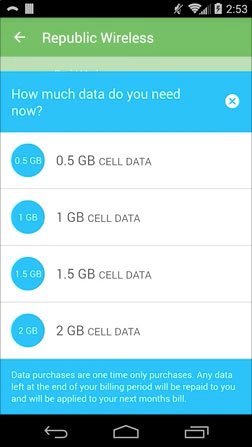 ---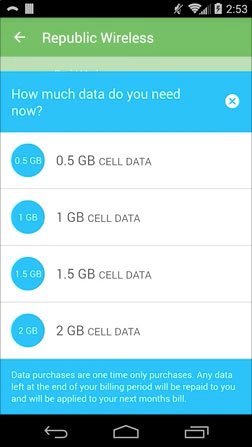 Republic Wireless has announced some good news for those of you who don't use up all of your data in a given month.  On May 18th the company will begin beta testing a program dubbed "Maestro" in conjunction with thousands of Republic Lab testers.   The testers will get to try out a new app as well as be granted the ability to get paid back for any cell data that goes unused at the end of each month.  The new app will allow you to track your cellular data usage and help you decide when you need more.  You'll also be able to change your plan on the fly.
      In the prepaid wireless world it seems that every day MVNOs are facing new challenges due to stiffening competition, something that is generally great for the consumer.  Republic Wireless's new unused data refund policy will help to further differentiate them from their competitors, some of which have begun to copy and perhaps even improve on the way that Republic Wireless offers service.
      Republic Wireless is known for its wi-fi only and hybrid calling/texting plans.  Hybrid calling works by allowing your phone to seamlessly switch between Wi-Fi and Sprints cellular network even mid call without your call being dropped.  Republic Wireless works primarily by using Wi-Fi and falls back to the cellular network when Wi-Fi is unavailable.  Recently a number of established competitors as well as some new ones have sprung up that operate in a similar fashion.  FreedomPop for instance announced a hybrid calling plan as part of a premium package, and Google's new MVNO is said to offer hybrid calling.  Scratch Wireless offers Wi-Fi only and cellular/data plans with the ability to switch between them although not seamlessly, and Cablevision's Freewheel offers Wi-Fi only plans.
---
---