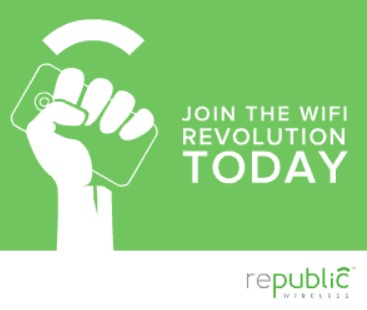 ---
---
Sprint and T-Mobile MVNO Republic Wireless has announced that it is now selling the Motorola Moto Z and Moto Z Play for $699 and $449 respectively.  Financing options are available for those that need it.
Republic Wireless now supports bring your own device, but customers can only bring a device on board that Republic Wireless currently sells.  This means that savvy shoppers may be able to snag a Moto Z or Moto Z Play cheaper elsewhere when on sale through online retail stores such as Amazon or even directly through Motorola's website.
About Motorola Moto Z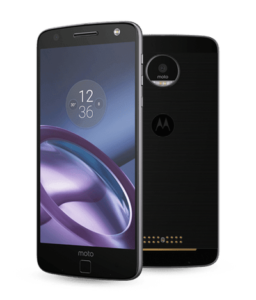 The $699 Moto Z features the following:
Be informed of the latest deals, plans and promotions from Sprint and every one of its MVNO's when you subscribe to the Sprint weekly newsletter. No spam and you can unsubscribe at any time!
5.5" QHD (1440x2560) AMOLED Corning® Gorilla® display
64 GB internal storage, expandable with a MicroSD card
4 GB RAM
1.8 GHz Quad Core Qualcomm Snapdragon 820 processor
13 MP f/1.8 aperture rear facing camera, and a 5 MP selfie camera
Water resistance
2600 mAh battery
USB Type C connector
Support for the following bands:
WiFi: 802.11a/g/b/n/ac Dual Band (2.4Ghz + 5Ghz) + MIMO
Cellular: GSM (850, 900, 1800, 1900 MHz); UMTS (B1,2,4,5,8); 4G LTE (B1,2,3,4,5,7,8,12,17,19,20,25,28,38,40,41)
Bluetooth: v4.2
Fingerprint reader
[su_button url="https://www.anrdoezrs.net/links/7277723/type/dlg/sid/MotoZfamily/https://republicwireless.com/phones/moto-z/?product-param.condition=new&product-param.color=%23000000&product-param.capacity=64" style="flat" background="#05c044" color="#ffffff" size="5" icon_color="#ef2209" rel="nofollow" title="Republic Wireless Moto Z"]Buy Moto Z at RW![/su_button]
About Moto Z Play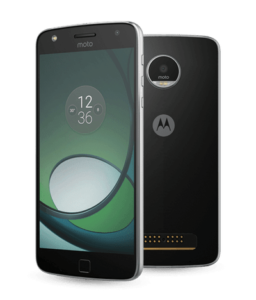 The $449 Moto Z Play features the following:
5.5" FHD (1080x1920) AMOLED Corning® Gorilla® Glass 3
32 GB internal storage expandable with a MicroSD card
3 GB RAM
2.0 Ghz Octa Core Qualcomm Snapdragon 625 processor
3510 mAh battery
16 MP f/2.0 aperture rear facing camera with a 5 MP selfie camera
Water resistance
Support for the following bands: WiFi: 802.11a/g/b/n Dual Band (2.4Ghz + 5Ghz) + MIMO
Cellular: GSM (850, 900, 1800, 1900 MHz); UMTS (B1,2,4,5,8); 4G LTE (B1,2,3,4,5,7,8,12,17,19,20,25,28,38,40,41)
Bluetooth: v4.2
FingerPrint Reader
[su_button url="https://www.anrdoezrs.net/links/7277723/type/dlg/sid/MotoZplayRW/https://republicwireless.com/phones/moto-z-play/?product-param.condition=new&product-param.color=%23000000&product-param.capacity=32" style="flat" background="#05c044" color="#ffffff" size="5" icon_color="#ef2209" rel="nofollow" title="Republic Wireless Moto Z Play"]Buy Moto Z Play at RW![/su_button]
---
---