Republic Wireless Announces Relay, A Screenless Cellular Walkie Talkie For Kids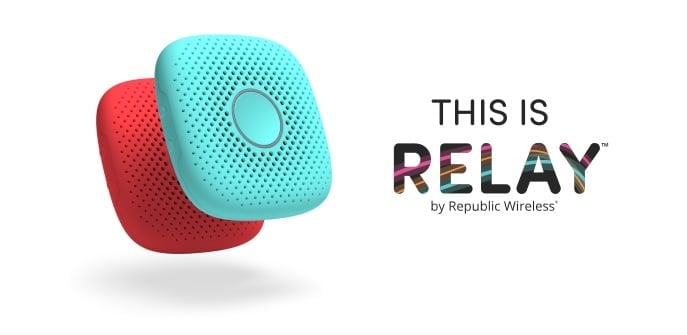 Republic Wireless has just formally released a new device aimed at children aged 6 - 11.  The new device is called "Relay" and it is being likened to a walkie talkie.
Relay Described
Republic Wireless's Relay is a screenless device that includes push to talk functionality.  It is always online and connected to either the Republic Wireless network or WiFi.
The relay measures just 2 inches by 2 inches making it easy for a child to hold or put in their pocket.  It is also waterproof and durable so that it can withstand all the punishment a child might put it through.
Parents will be able to communicate with their children's Relay device simply by installing an app on their phone.
In the past connected children's devices have raised privacy concerns. Experts have warned parents to keep their kids away from things such as GPS watches that would allow those with ill intent to track and talk to the children through the devices.  Republic Wireless wants to assure its Relay users that privacy is of upmost importance to the company.
Relay will leverage industry-leading privacy guidance and "the expertise of Common Sense, the nation's leading nonprofit organization dedicated to helping kids thrive in a world of media and technology."  Customer data will never be stored or sold which will help to ensure customer privacy.  A portion of proceeds from Relay will go towards the Common Sense organization.
Pricing
The Relay will be priced at $99.99 for 1, or $199.99 for 3.  A wireless subscription will be required to use the device, and it will cost subscriber's $6.99/month per Relay.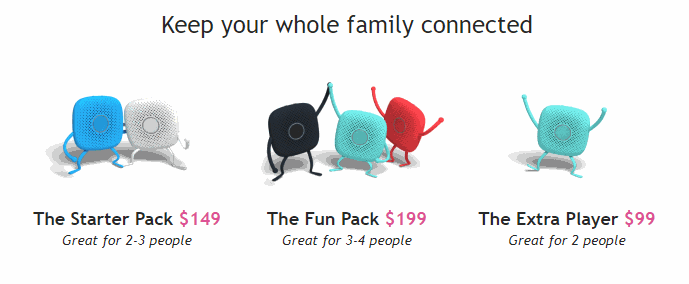 Additional Features And Purpose
Besides offering a method of communication between parents and children, the Relay will also include the ability to listen to music and play games through the use of Relay channels.  Channels can be changed with the push of a button.  In the coming months, Republic Wireless plans to add more channels and new features to the device.
"The mission of Relay is deeply personal for our team.  As the father of four young children, like many parents, I struggle with balancing the benefits of technology in my kids' lives with the endangering screen addiction and other challenges that come along with it. So, we decided to build the product that we as parents wished we had in our own families. Something categorically different that is built "kid-up" vs. "adult-down" with bold design choices such as preventing screen addiction by eliminating the screen altogether." - Republic Wireless co-founder and CEO Chris Chuang
Shop For Relay At Republic Wireless
---
---