MobileX Launches Out Of Beta With Several Big Plan Updates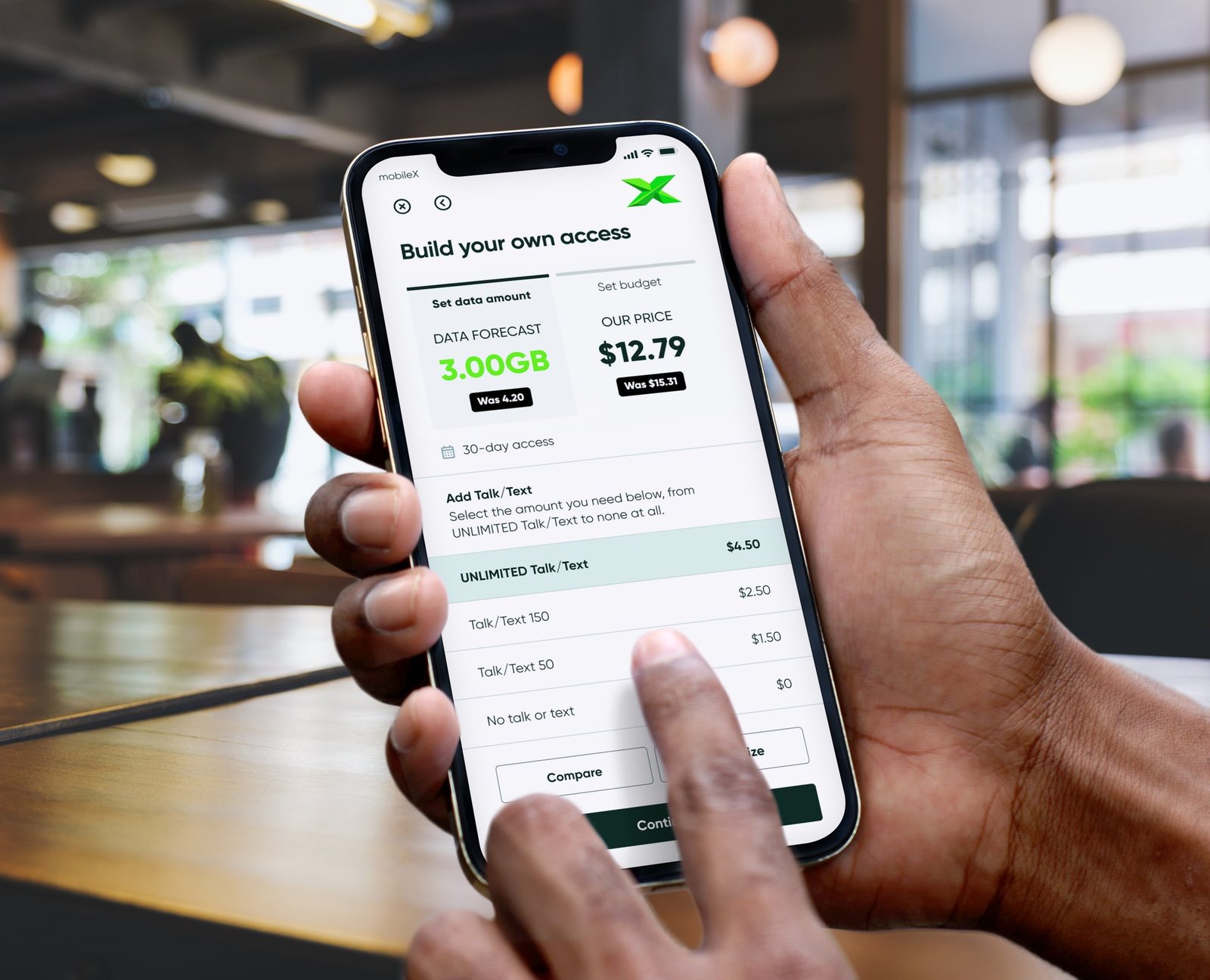 MobileX launched in beta to a limited number of testers in November of 2022. Today, MobileX has officially exited beta and is welcoming new subscribers to its platform. If you were one of those early beta testers that didn't stick around, or just want to know more about the brand, listen up. A lot has changed. MobileX has made a significant alteration to the pricing of its plans and the structure of its "fake unlimited plans."
Summary Of MobileX Plan Changes
When MobileX launched as a beta, data for custom plans and top-ups was priced at $2.45/GB. Now the cost of data has been reduced to $2.10/GB. Unlimited talk and text is unchanged at $4.50/month. So the starting price for an unlimited talk and text plan with 1GB of data is now $6.60/month instead of $6.95/month. Taxes and fees cost extra. And there is a $1.99/month platform fee tacked onto custom plans.
The "fake unlimited plans" have the same pricing as before, 15GB for $20/month and 30GB for $25/month plus regulatory fees and taxes. There is no platform fee. Data speeds are still significantly throttled to 512Kbps after those allotments have been reached. Video streaming is at a resolution of 480p. But that's about all that remains the same with them.
Full Transparency @mobilex FU plan's will like every other Fake UNLTD plan will After high-speed monthly data allotment is exceeded, the speeds will be reduced to 512kbps for the remainder of the access period." but we do give the option to buy incremental premium data once you… https://t.co/cGz6VlwduR

— Peter Adderton (@peter_adderton) February 26, 2023
During the beta, unlimited plans were only available to new subscribers. Now, any subscriber, current or new can switch to one. Another really big change is that the plans no longer have a hard speed limit throttle. Previously data speeds on both plans were limited to a maximum of 8Mbps. That cap has now been removed. Hotspot was also not allowed, but now you can use all of each plan's data allotment for hotspot if you'd like. However, MobileX isn't planning to promote the hotspot feature. Finally, unlike most other providers on the market, customers that wish to add more high-speed data to their fake unlimited plans can. Top-up data is billed at the same rate of $2.10/GB that custom plan subscribers pay.
Machine Learning/A.I. & Custom Plans Help To Make MobileX Different
MobileX is using machine learning to help subscribers better understand their usage needs. Customers have the option of picking their own plan with MobileX or letting the platform analyze their usage patterns and recommend a data allotment to best fit their needs. But unlike other platforms, data allotments don't have to be exactly by the GB. Customers can pick a data allotment down to 0.01GB if they'd like or let the system do it for them. This would allow one subscriber to have a plan with 3.31GB of monthly data while another could have one with 3.95GB.
MobileX hopes to stand out from the long list of MVNOs that are on the market. Customized plans built with machine learning are features that can help them to achieve their cause. Another thing that sets them apart is that any data you buy is yours to use and keep for however long you remain a subscriber. So if you buy a plan with 3.95GB of monthly data and only use 2GB during your billing cycle, the 1.95GB of leftover data will roll over to your next billing cycle and beyond until you use it all up. The same holds true for any top-up data that you may need to buy. Rollover plan data is only available with custom build plans, not the fake unlimited plans.
With the formal commercial launch, unlike the beta, the MobileX platform will always be monitoring your usage. Subscribers will be advised within 48 hours of their plan renewing if a new data allotment is recommended over what they are currently subscribed to.
At this time, the MobileX platform only analyzes data usage, it does not analyze your talk and text usage and it cannot custom tailor those service features to you like it can for data. But that is something planned as an update to the platform in the weeks to months ahead. Right now there are only a few options available for talk and text. They are as follows:
50 minutes + 50 texts - $1.50/month
150 minutes + 150 texts - $2.50/month
Unlimited talk and text - $4.50/month
Another MobileX differentiator is that custom plan subscribers can choose their own streaming resolution. Options include 480p, 720p, 1080p, and up to 4K. The MobileX app notes that setting your streaming resolution to "480p max" will use up to 90% less data than setting it to 4K. Setting it to 720p max will use up to 80% less than 4K. BestMVNO recommends setting it to 720p for use with phones. A higher resolution than that offers diminishing returns on a small screen if they can even be noticed at all.
The MobileX Launch Is A Long Time Coming
The formal launch and arrival of MobileX is a long time coming. In October 2021, a press release from the company announced that they had partnered with Verizon and a product launch would happen in early 2022. That launch ended up getting pushed all the way back until November of 2022. And now in February of 2023, the brand has officially launched for all.
The MobileX app is available for download in the Google Play store as well as the iOS app store. Customers can signup and activate service instantly via eSIM or order a physical SIM card through the app. A free 30-day trial is being offered to subscribers who'd like to allow MobileX to learn their usage patterns and to have the system recommend a plan to them. A plan will be recommended 10 days into the trial. The trial offer will require activation of service with a new number or a number port and credit card details.
Industry analyst, Jeff Moore, Principal of Wave7 Research commented to BestMVNO; "MobileX has attractive pricing and the artificial intelligence support is intriguing. I've long said that no one has done more for prepaid competition than Peter Adderton and this is another case in point. Even with a good concept, a big question mark with the launch of any wireless service is marketing and distribution. Wave7 Research will be monitoring this closely."
---
---