Karma Mobility's Data Only Plans Now Last 3 Months, Featuring 5GB For $49.99 And A Free 5GB Offer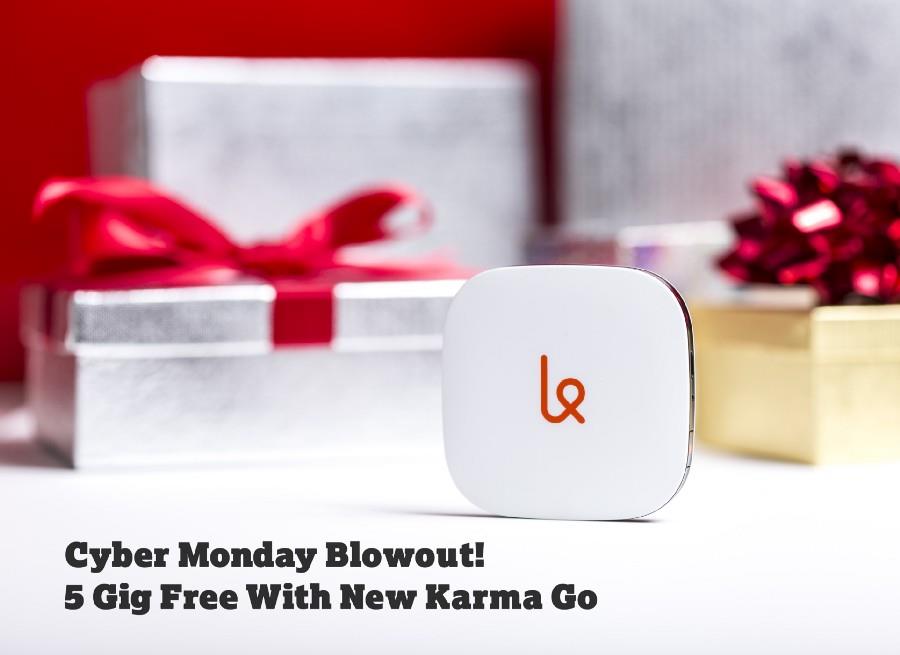 Karma Mobility, a Sprint MVNO that specializes in data only plans has made some changes to its service offerings.  Several plans have been eliminated while others have been updated.  The MVNO is also running a sale through the end of the week offering customers 5 GB of free data with the purchase of a hotspot device.
Karma Mobility's Discontinued Plans
Karma Mobility appears to have discontinued the Karma Drift plans that it offered.  Karma Drift was introduced earlier this year as a pay as you go option.  Pricing for the service was $10/GB plus a $3/month account fee.  An account credit was issued to customers for any unused data that they had in their account at the end of a billing period.
Also gone is Karma's 1 GB Pulse plan.  Pulse plans were monthly plans and the 1 GB plan was billed at $9.99/month.  A 25GB plan costing $149.99/month was also axed.  The plan was often promoted to come with an additional 25GB of data free of charge.
Karma's Updated Plans
Karma has updated its Pulse Plans so that they now last 3 months instead of one.  A summary of the Pulse plans follows:
Subscribe to BestMVNO and always be informed of the latest deals, plans and carrier promotions!
5GB of 4G LTE data for $49.99.  Previously this was priced at $39.99/month.
10GB of 4G LTE data for $79.99.  Unchanged.
20GB of 4G LTE data for $149.99 .  Previously this was priced at $99.99/month.
||See also: A comparison of data only plans
Karma's 5GB Of Free Data Offer
To use Karma Mobility's service a hotspot device must be purchased from the company.  Karma Mobility sells its hotspot device for $199.  Those who pickup the device will receive 5GB of free data to use with it as long as they buy it this week.  Additionally, Karma Mobility gives away 100MB of free data each time a new user connects to your hotspot.
---
---