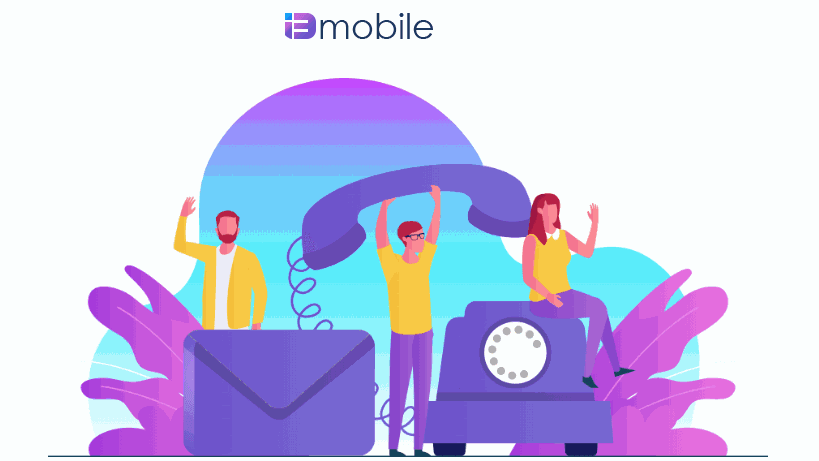 ---
i3 Mobile is one of the newest MVNOs to enter the American MVNO marketplace.  I added the qualifier there because i3 Mobile also operates in the U.K.   Service in the USA was quietly launched last month utilizing the AT&T network.
The company behind the MVNO, i3 Group, is headquartered in the town of Crawley in the county of Sussex in England.
i3 Mobile Available Phone Plans
i3 Mobile sells personal phone plans and phone plans designed for businesses.  The company also sells data only plans that also target both consumers and business users.  All plans are sold with taxes and fees included in the prices shown.
There are only two personal phone plan options available and they are as follows:
Both plans support MMS picture messaging on iPhones, which is something that not all AT&T MVNOs support.
i3 Mobile Consumer Phone Plans
Smartphone Essentials Plan
The Smartphone Essentials plan is billed at a rate of $25/month.  It comes with unlimited talk and text with 2GB of high-speed data.  If all data is consumed in a month and the subscriber begins to generate overages, i3 Mobile will shut off the subscriber's data for the remainder of the month. Unlimited calling and texting to and from Canada and Mexico are also included.  However, data usage in Mexico and Canada is not included.  Videos stream at a minimum resolution of 480p, and i3 Mobile has informed me that video streaming resolution is controlled by the content provider, not i3 Mobile.  HD Voice calling, WiFi calling and texting are not included.
Smartphone Unlimited Plan
The Smartphone Unlimited Plan is billed at a rate of $48/month.  It comes with unlimited talk, text, and LTE data.  Like other unlimited data plans, there is a data prioritization policy in place.  Subscribers who consume more than 22GB of data in a billing cycle may have their data speeds temporarily slowed down during times of heavy network congestion.  Once the network congestion is alleviated, data speeds will return to normal.  Video streams at a resolution of 480p.  Unlimited calling and texting to and from Mexico and Canada are included. HD Voice calling, WiFi calling and texting are not included.
Neither personal phone plan includes mobile hotspot.  Customers who try and use it will have their data shut off.
Ultimate Unlimited Data Only Plan
The Ultimate Unlimited Data Only Plan is available for devices other than smartphones such as tablets and hotspots.  It includes all the same features as the Smartphone Unlimited plan minus the calling and texting.  It costs $65/month.
i3 Mobile Business Phone And Data Only Plans
The Smartphone Essentials Plan is also available for business owners, however business subscribers will have to pay $4 more per month for it compared to personal plan users.  i3 Mobile tells me it costs more for businesses because "on personal plans we expect reasonable usage, whereas on the business plan we expect calls to be much more frequent and permit business use for these plans hence a higher fee." Most MVNOs expect "reasonable usage" for their plans.  So although a typical MVNO phone plan may be advertised as including unlimited minutes, usually there's a hidden limit to the number of minutes that can be consumed before it's considered unreasonable.  With i3 Mobile's business plan there does not appear to be such a hidden limit.
i3 Mobile also sells a Business Unlimited phone plan for $65/month.  This plan includes all the same features as the personal unlimited phone plan but adds a few more features and perks.  Subscribers with this plan get an additional toll-free number to use for their business as well as data usage while in Mexico.  Subscribers on this plan can also use their phone for mobile hotspot.
There's also a data-only business plan available for $69/month.  The price difference between the consumer and business data only plan is likely due to some sort of reasonable use policy as well.
i3 Mobile promises 24/7 customer support via live chat and email.  A phone number, 1-833-200-4949 is also available for help although hours for that appear to be limited.
Stay tuned for introductions to several other new MVNOs being covered by BestMVNO.
---
---