Walmart Offering iPhone 7 Unlimited Data Plan Bundle From Straight Talk For $298.99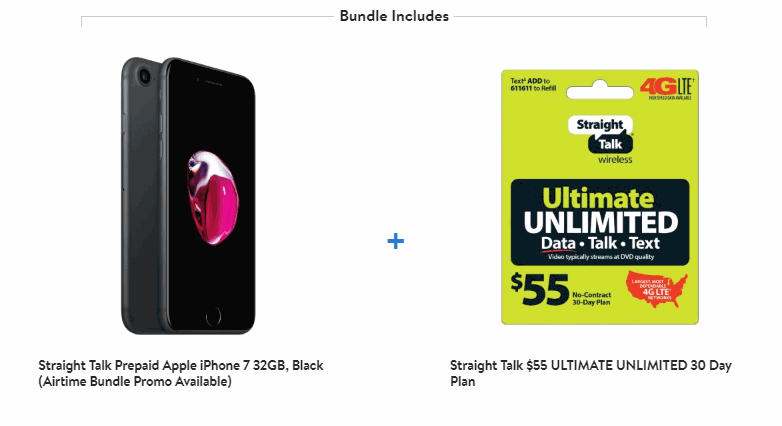 Walmart is currently running a great deal on the iPhone 7 bundled with an unlimited LTE data plan from Straight Talk Wireless.  Together the two items are selling for $298.99.  That's a savings of $305 compared to having to buy each item separately.
The deal even trumps a flash sale offered directly from Straight Talk where the iPhone 7 is selling for $299.99 when you purchase it with an unlimited data plan.  Straight Talk normally sells the iPhone 7 for $549.99.  Unlike the Walmart deal, Straight Talk requires you to pay an additional $55 for the unlimited data plan.
About That Unlimited Plan
Straight Talk's unlimited plan includes unlimited talk and text.  Data is however, actually limited.  The company will allow you to use up to 60GB of 4G LTE data each month.  If you go over that threshold, Straight Talk may review your account and terminate your service.
Video streaming on the plan is limited to a maximum resolution of 480p.
Straight Talk Wireless works on every major carrier network in the USA.  It is not known for certain which network this bundle is for.  It does appear to be limited though to either AT&T, T-Mobile or Verizon.  According to some folks at Slick Deals the bundle is for service on Verizon's network.  They say that if you want to use one of the other compatible networks, you'd have to buy another SIM card and ask Straight Talk Wireless to transfer you over to that network.
---
---