Republic Wireless Giving Away 1 Free Month Of Service, Free SIM Card And Free Shipping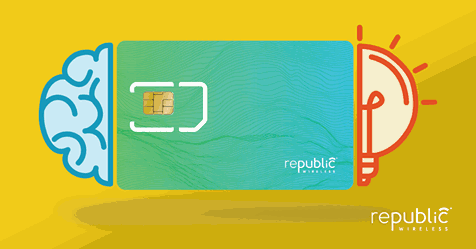 ---
Did you know BestMVNO is available to follow for free in Google News? Follow BestMVNO in your Google News app and keep up to date on wireless.
Follow BestMVNO In Google News
---
---
Republic Wireless just launched a new promotion offering prospective buyers one month of free service that includes unlimited talk and text with 1GB of data.  Additionally shipping and SIM card kits are free with the offer.
Offer Eligibility Details
To get this offer from Republic Wireless customers can either bring their own device or purchase one directly from the Republic Wireless store.
If you want to bring your own device you'll have to own one of the following:
Alcatel
Google
Google Pixel (G-2PW4100)
Google Pixel XL (G-2PW2100)
Google Pixel 2 (G011A)
Google Pixel 2 XL (G011C)
Nexus 5X (LGH790)
Nexus 6 (XT1103)
Nexus 6P (H1511)
Huawei
Motorola
Moto E4 (XT1768)
Moto E4 Plus (XT1775)
Moto G4 Play (XT1607)
Moto G4 (XT1625)
Moto G4 Plus (XT1644)
Moto G5 Plus (XT1687)
Moto G5S Plus (XT1806)
Moto X Pure Edition (XT1575)
Moto X4 (XT1900-1)
Moto Z (XT1650-03)
Moto Z Play (XT1635-02)
Moto Z2 Play (XT1710-01)
Samsung
Galaxy J3 2016 (SM-J320A)
Galaxy J3 2017 (SM-J327U)
Galaxy J7 (SM-J727U)
Galaxy S6 (SM-G920T)
Galaxy S7 (SM-G930U)
Galaxy S7 Edge (SM-G935U)
Galaxy S8 (SM-G950U1)
Galaxy S8+ (SM-G955U1)
Galaxy Note 8 (SM-N950U1)
Galaxy S9 (SM-G960U1)
Galaxy S9+ (SM-G965U1)
Fine Print
Customers must activate their SIM card by 5/30/18 at 11:59 pm EST or they'll lose the free month of service. Subscribers will be responsible for paying any federally mandated taxes and telecom fees.  When Republic Wireless previously offered free service,  taxes and telecom fees in my area amounted to $4.78/month for a similar plan.
The unlimited talk and text plan with 1GB of data normally costs $20/month. Those who want a plan with more data can still get a discount of $20 on their first month of service, however they'll have to pay for the additional data. Data is priced at $5/GB.
More About Republic Wireless And This Offer
Republic Wireless is a WiFi first provider that uses what it has called bonded or adaptive coverage calling to provide talk and text service to its subscribers. Customers who subscribe to Republic Wireless must first choose between T-Mobile and Sprint during their signup process. The chosen network will be used in conjunction with WiFi to provide service.
Republic Wireless has not stated which network this offer is good on.  Some of the supported BYOD phone models can only be used on T-Mobile while others are also good on Sprint, so this offer is likely available on both networks.
When you are taken to the signup page, you will first see a $5 SIM card charge.  The charge will disappear as you go through the checkout process.
---
Be sure to follow BestMVNO on Twitter for additional wireless coverage, deals, insights, and even debates!
Follow @BestMVNO Twitter
---
---