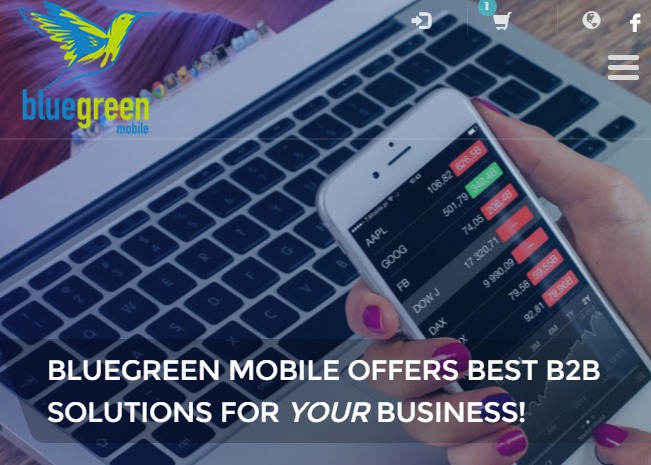 ---
Smartel.Mobi, the multi carrier MVNO that particuarly stood out for offering great rates as a reseller of T-Mobile business plans has rebranded itself as Bluegreen Mobile.  The company says that all of its existing customers will be migrated over to the Bluegreen Mobile brand, with billing for the time being still processed by Smartel.
Smartel has posted the following on their website explaining the situation:
SMARTEL.MOBI

is now

Bluegreen Mobile

Note: All existing customers will be migrated to Bluegreen Mobile. For the time being, all renewals will still be processed by smartel.mobi. Existing billing will still be available at smartel.mobi.

[DEAR CUSTOMERS]
As most people know, the wireless industry is an ever changing market place. We've always endeavored to provide the best rates through our various carrier relationships. We also strive to maintain the best level of customer service that has come to be expected by our end users.

We've prided ourselves on staying innovative in a space where change is constant. We understand the basics needs of all wireless customers: Simplified Billing, Best in class Customer service, and competitive rates. Because of this, we are reinventing Smartel.mobi to Bluegreen Mobile!

Under Bluegreen Mobile, we are still dedicated to offering the best rates in the industry, no annual contracts, predictable billing, and customer service that is second to none. This re-branding also allows us to offer service on one of the nation's top 4G LTE network providers. With this new relationship, we are able to offer multiple solutions to help simplify all your wireless needs.

As always, thanks for continuing on this journey with us. As a customer of Bluegreen Mobile, you can expect an exciting 2016!!

Thank you!

Team Bluegreen Mobile
The plans being offered by Bluegreen Mobile appear to be mostly the same as those offered by Smartel for instance the $45 "Pink" network business plan still includes 10 GB of 4G LTE data and a tablet plan for $15 with 5 GB of 4G LTE data still exists.
Red Network - Verizon Based Plans
The "Red Network" aka Verizon based plans are also available albeit with better pricing and one less plan.  All plans come with unlimited talk, text, mobile hotspot with taxes included. Data highlights include:
1GB - $29.50
2GB - $45
5 GB - $55
7 GB - $69.50
It's worth noting that no other Verizon prepaid provider currently offers mobile hotspot.
Blue Network- AT&T Based Plans
AT&T Mobility plans are also available for businesses and are attractively priced such as the $35.99 smartphone plan that includes unlimited talk, text, hotspot and 3GB of high speed data.  Data only plans highlighted by one with 3GB of 4G LTE data for $26.50 are also available.  In order to signup for these plans you will have to prove that you are a business.
One thing that does appear to be different with their plans, is that the company is now offering a way for business owners to track their mobile device carrying employees on the Pink Network through an application it calls BG Point.  The application will allow real time location tracking.
Based on the writing on Bluegreen Mobile's homepage it seems that the company new business model is to focus primarily on offering service to other businesses.
For more information, head on over to the Bluegreen Mobile website.
---
---