Beast Mobile Updates Free Phone Plan Offer Making It For Life With 2GB Of Data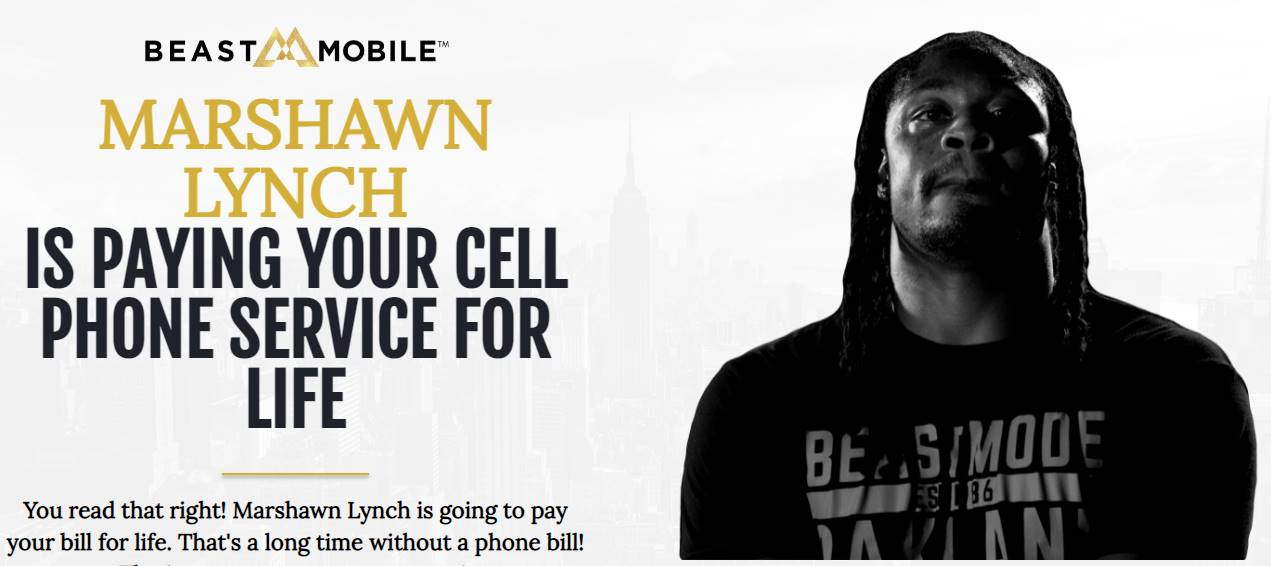 Beast Mobile is an MVNO that has been around for a few years now. Former NFL running back Marshawn Lynch, known for his hard-nosed "Beast Mode" running style is the face of the MVNO. Beast Mobile soft-launched in 2017 and made itself more publicly known in late 2018 with the introduction of a special news-making offer that gave 500 customers free phone service for a year. That offer was made possible by Marshawn Lynch who personally paid for the free year of service for the brand's subscribers.
Beast Mobile has regularly run a free phone plan offer. In early 2020, BestMVNO reported on one such offer that gave customers one free year of service when they purchased an LG K40 phone for $199.99. The plan came with unlimited talk and text with 1GB of high-speed data.
For 2022, Beast Mobile has made a very generous update to the offer. Marshawn Lynch will now pay for your Beast Mobile phone bill for life with the purchase of a NUU X6 PLUS phone from the company. The NUU X6 Plus will set you back $149. That does seem like a pretty good deal given that the device is available for $129 on Amazon. So Beast Mobile does not appear to be doing any serious price gouging with the price of the phone to offset the cost of the free phone plan.
The free for life phone plan includes unlimited talk and text with 2GB of high-speed data. Customers that need more data than that will be responsible for paying for it themselves. Additional data is available priced at $5 per GB.
The NUU X6 Plus is a budget device with the following specifications:
6.1" screen with a resolution of 1560p x 720p
1.8 GHz quad-core Mediatek 6761D processor
13MP rear camera sensor made by Samsung with a 5MP selfie camera
32GB storage expandable with a microSD card
3GB RAM
3120mAh battery
USB Type C
Android 10
Support for the following 4G LTE network bands:
B2/4/5/12/13/17/66/71
It is unclear what network this free phone offer is available with. Beast Mobile in the past ran on the Sprint network and also AT&T. The phone has all the bands required to run on T-Mobile's 4G LTE network. NUU Mobile advertises the phone as being certified for Verizon.
---
---