Verizon Prepaid Motorola G on Sale for $24.99 at Walmart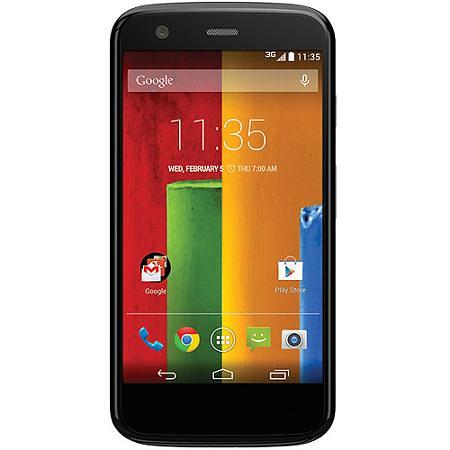 ---
Did you know BestMVNO is available to follow for free in Google News? Follow BestMVNO in your Google News app and keep up to date on wireless.
Follow BestMVNO In Google News
---
---
Walmart has rolled back the price of the Motorola G prepaid non LTE version to $24.99 which is $14 cheaper than what Amazon is currently selling it for ($38.88).  The Walmart sale price is also cheaper than what you would find on eBay.  The budget phone, released in late 2013 has reviewed quite well.  A bit of caution though if you are planning on purchasing the device for use with an MVNO, you MAY have to have it active with Verizon prepaid service for 6 months before switching over as that had been Verizon's policy in the past.  A brief look online suggests some people have been able to activate new unused Verizon Prepaid devices on MVNOs but I can't confirm if there have been any recent policy changes.
Buy the Motorola Moto G at Walmart
---
Be sure to follow BestMVNO on Twitter for additional wireless coverage, deals, insights, and even debates!
Follow @BestMVNO Twitter
---
---