Ting Offers to Pay More of your ETF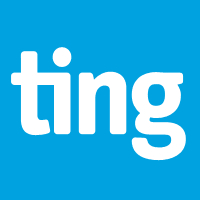 ---
Did you know BestMVNO is available to follow for free in Google News? Follow BestMVNO in your Google News app and keep up to date on wireless.
Follow BestMVNO In Google News
---
---

     Today Ting, an MVNO operating on the Sprint network, has offered to pay 50% of your early termination fee up to $150 if your willing to switch to their prepaid mobile phone service.  The offer lasts until January 5th,  2015.  Ting also says that if you have a family and multiple ETF's they'll pay for those too.
If you recall, Ting stands out from nearly all the other MVNO's and prepaid providers out there in that they offer 4G LTE data, text, and talk all independent of one another and thus a la carte.   This can be a good way for you to save money as you only have to pay for the services you need.
---
Be sure to follow BestMVNO on Twitter for additional wireless coverage, deals, insights, and even debates!
Follow @BestMVNO Twitter
---
---
Be informed of the latest deals, plans and promotions from T-Mobile and every one of its MVNO's when you subscribe to the T-Mobile weekly newsletter. No spam and you can unsubscribe at any time!