---
FreedomPop is currently running several promotions ranging from penny SIM kits to 10 GB of free data with the purchase of a Netgear Zing 4G/3G LTE hotspot device.   Let's review them starting with the headline deal.
Purchase A Netgear Zing Hotspot and Get 10 GB Of Free 4G LTE Data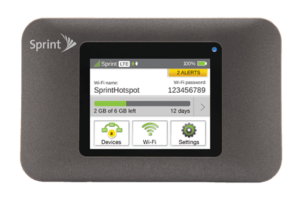 The Netgear Zing Hotspot device sells on Amazon for $99.95, but FreedomPop is currently offering it for just $19.99 certified pre-owned.  The device features a touchscreen and up to 10 hours of battery life.
Order one from FreedomPop today and you'll also get free shipping, a $14.99 value, plus 10 GB of bonus LTE data free of charge, a $100 value, as well as a trial of FreedomPop's monthly premium hotspot plan with 2 GB of data normally priced at $19.99.  Once your trial is up you can either remain on the monthly plan or switch to a completely free plan from the company that includes 500 MB of data each month.
Get 2 GB Of Free Data With the Purchase Of A Global 3-in-1 SIM Kit For Just One Cent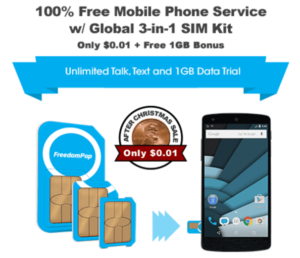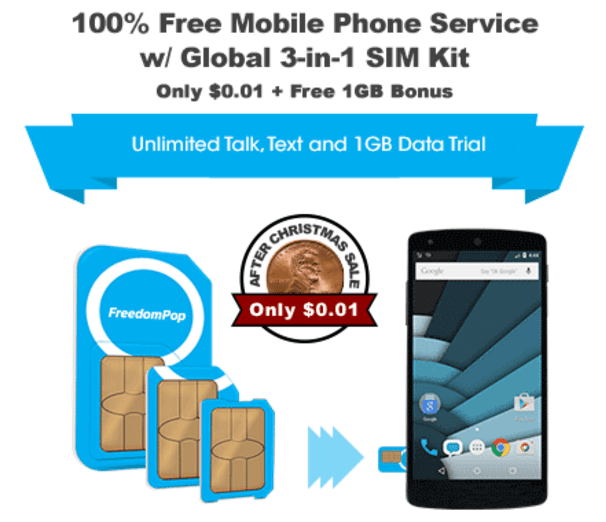 This deal is for those of you with an unlocked GSM phone compatible with either AT&T or T-Mobile.  This SIM card kit features standard, micro and nano sized SIMs compatible with both Androids and iPhones.
For just one cent you can get this SIM kit which also includes free shipping, 1 GB of bonus data, and a trial of FredomPop's unlimited talk and text plan with 1 GB of data.  A trial of their Premium Plus service which features visual voicemail and voice calls directly over Sprint's cellular network are also included.  This deal is valued at $77.97.
Once all your trials are up, you can remain subscribed to them or switch over to the free basic monthly plan which features 200 minutes, 500 texts and 200 MB of data each month.  Be aware that data speeds are limited to HSPA+ speeds with this plan, which should be around 3-5 Mbps download and 1-2 Mbps upload.
The global SIM can be used to get 200 MB of free data while traveling in the following countries, United Kingdom, France, Germany, Italy, Spain, Switzerland, Austria, Netherlands, Belgium, Luxemburg, Sweden, Finland, Norway, Denmark, Ireland, Portugal, Greece, Poland, Hungary, Slovakia, Croatia, Romania, Bulgaria and Czech Republic.
Get FreedomPops' 3-in-1 SIM card for one cent.
Get A Motorola Moto E 2nd Generation For $29.99
Amazon currently sells the Moto E for $85.99, but for a limited time you can get the device certified pre-owned from FreedomPop for $29.99 with free shipping.
The Moto E features:
4.5" display
1.2 GHz Qualcomm Snapdragon 410 processor
Android Lollipop 5.0 operating system
2390 mAh battery
5 MP main camera with a VGA selfie camera
1 GB of RAM and 8 GB of internal storage expandable with a microSD card
Get AT&T Based SIM Card For $4.99 With Free Shipping
FreedomPop is now offering LTE based service on AT&T's network that features a free plan with 200 MB of data, 200 minutes and 500 texts each month.  This plan is different than the global sim in that it will only work in the USA, it includes data at LTE speeds instead of HSPA+ and it is not fully compatible with T-Mobile phones.
For a limited time you can get a SIM card for this plan for $4.99 with free shipping.
If you are too late and missed these deals, sign up below to be notified the next time a deal gets posted at BestMVNO.com.
---
---