By Joe Paonessa Mar 25, 2016
UPDATED:3/25/16 Nowadays there are many options for you to consider for those of you looking to save money on your next phone bill.  In fact there are now over 70 MVNO and prepaid providers in the USA 1)according to wikipedia.  Here I've compiled an MVNO list consisting of the 10 best and most unique offerings detailing each ones unique features and what makes them a good value.  If you're at the end of your contract and are happy with your phone, or you want to purchase a new phone and to have the freedom to jump from carrier to carrier without financial or contractual restrictions, any of the following plans may be just what you're looking for.
Disclosure: This post contains affiliate links where I may receive compensation if a product or service is purchased.  The decision to include or not include a provider in this list was in no way influenced by the possibility of compensation or lack thereof.
1) FREEDOMPOP
        FreedomPop I've enjoyed writing about in the past for the tremendous value that they offer.  If you have an LTE phone you'll see one more option than I posted in the graphic.  That option will include 1 GB LTE data, unlimited talk and text, tethering, and unlimited 3G data once you exhaust your LTE allotment.  All of that is available for a grand total of $20 a month which is significantly cheaper than pretty much every other service provider out there.  There are a couple of caveats though, for starters voicemail is extra at $2.49 a month.  Phone selection is also extremely limited.  As of this writing, the following phones are the only ones supported, some either via BYOD only and others via BYOD or through purchase directly from FreedomPop.  Samsung Galaxy's S 2, S III, and S 4, Samsung's Nexus S, Victory, and Epic 4G.  The LG Viper, Motorola Photon 4G, iPhone 4, 4s, and 5 are also supported as are the HTC EVO's Shift, Design, 3D, and 4G 2)FreedomPop supported phones.  If you own any of the supported phones it may well be worth your while to give them a try since they also offer a free plan that includes 200 voice minutes, 500 text and 500 mb of 3G/4G data depending on your phone and what's available in your area.  FreedomPop currently operates on the Sprint network.
11/12/2014
I've recently got to test out the service on an old Nexus S I had laying around and found it to work very well with Freedompop in my area. After adjusting the audio codecs in the messaging app to Opus, I found my phone calls to be clear and crisp with no dropouts while on 3g. Others may have problems on 3g depending on where you live and how congested the Sprint network is. I surmise many of you getting the service though will not have issues at all as you'll likely have an LTE phone and you should be good if you're in an LTE area. I did have a couple of issues with texting though, such as currently they do not support mms unless you are messaging another Freedompop user. Furthermore, I noticed when I force closed the messaging app, sent myself a text from another phone, the message never got pushed to the Freedompop app once it was restarted. That's a situation though the majority of you will never encounter, although it makes me wonder what if they do occasionally have text messages that get lost in space.

3/16/2015
Most Sprint phones should be supported as BYOD devices.  However, there have been reports as of late, that Sprint has made it difficult for some phones to be activated on MVNOs and prepaid providers due to their Financial Eligibility Checker (FEC) (update 3/20/2015, this issue seems to be mostly resolved).  The FEC is what Sprint uses to determine if a phone is eligible for activation.  You can check if your device is eligible for use with FreedomPop here.
For those of you interested in their free plan, it is worth noting that there are ways to get more free data with that plan, such as completing "special offers" from some of FreedomPops partners or by becoming friends with 10 other FreedomPop users which would get you an additional 500 MB of data.
2) T-Mobile Prepaid
T-Mobile prepaid is still my carrier of choice.  With 5 GB of LTE data for $30 a month, you currently cannot find another no contract cell phone plan with more LTE data for less which is what makes this plan unique.  The plan also includes 100 minutes of talk, unlimited international text,  and unlimited text and data but throttled once you surpass 5 GB.  Tethering is even included with 100 MB offered.  Sim cards can be purchased through Walmart and include the first month of service at a discounted price of just below $30, however after you are activated you'll pay your bill monthly via T-Mobile.  Like many other prepaid plans, you get no roaming with this one so you may want to check T-Mobile's coverage page to see if you are in an area with native coverage.  If you fall into a service partner area, you'll get no service with this plan.
3) Ting
What makes Ting mobile unique is that they were the first MVNO to provide a la carte pricing.  Originally operating on the Sprint network and now T-Mobile as well, they offer texts, minutes, and data in the form of buckets that come in various sizes.  You mix and match buckets for each service to put together the plan that best suite your needs.  You can even exclude service features if you'd like.  Ting also lets its subscribers combine their T-Mobile and Sprint devices on a single plan, something that's rare in the field. Whatever combination of features you choose to put together you will have a $6 service fee (per device network access charge) tacked on to the plans cost.  Since Ting started, several new competitors with a similar pricing scheme have sprung up including Virgin Mobile Custom, T-Mobile based US Mobile, and there's also AT&T based Consumer Cellular whose plans aren't nearly as customizable as the others as they bundle data together with texts.
A summary of Ting's plans can be found in the info graphic below as shown on Ting's website.
4) RingPlus
Next on the list is RingPlus.  RingPlus offers prepaid wireless plans through the Sprint network, and I have profiled them numerous times.  There are many things that make their service unique.  They are the first MVNO to offer cryptocurrencies such as bitcoin and litecoin.  Their rates are kept low via advertising, and consequently, when you make a phone call you will here ads and music as opposed to a traditional ringtone while waiting for the party on the other line to answer.  They also frequently offer free cell phone plans that feature up to 1800MB of data with 1800 minutes of talk and text. RingPlus also offers various in call apps such as a translator which allows you to call someone who speaks a different language and have your voice translated into that language on the fly while their voice will also be translated to your language.  Another interesting feature that will soon be offered is that RingPlus will offer a market where you can sell your unused minutes etc to other customers or buy more from them if need be.  Wi-Fi calling is also offered, and unlimited for a majority of plans.
Check out RingPlus now!
5) Republic Wireless
Republic Wireless offers prepaid wireless plans starting at $10/month.
What separates them from the rest is that they are a wi-fi first based operation that offers hybrid calling.  When you subscribe to Republic Wireless all of your calls and texts will be routed over wi-fi whenever possible, and when wi-fi is unavailable your calls will fallback to using a cellular network, and that network is Sprint's. Other networks may also offer wi-fi calling and texting, but with Republic things are a little bit different as everything is done seamlessly, there are no special user interactions needed on the end users part to place calls via wi-fi or the cellular network, it is all done automatically.
Republic Wireless also offers a refund for all of your unused data at the end of your billing cycle, so subscribers generally pay less than the price they signed up for.  For instance on the Republic Wireless $25 plan with 1 GB of 4G LTE data, the average user gets refunded $8 at the end of the month.
There is one downside with this MVNO, and that is phone selection is limited to one of several Motorola phones, the Moto G, E and X.  The phones need to be specially programmed by Republic Wireless in order to support hybrid calling, and as such, they do not yet have a way to support bring your own devices.
6) Rok Mobile
       Started by John Paul Dejoria, CEO of Paul Mitchell, this MVNO supports Sprint and unlocked GSM based phones Verizon phones.  Rok mobile only has one plan for $49.99 and that comes with unlimited talk, text and data.  They have in the past offered discounts on service if you were willing to commit to more than one month at a time such as 6 months for $239.94 or $39.99/month.  I haven't seen discounts like that offered though since they switched over to being exclusively a Verizon MVNO.  However, there's more to this MVNO than talk text and data.  The plan includes access to Rok Music which includes a library of 20 million plus songs that you can listen to commercial free.  They offer a selection of phones that you can purchase from them and they support BYOD.
7) Verizon Prepaid
Next up on the list is actually not an MVNO at all but Verizon Prepaid.  Verizon has the nations largest network, and for $45/month you can have unlimited talk and text and 3 GB of LTE data on it (2 GB without autopay enabled).  Verizon prepaid is the only way to get full LTE data speeds outside of being on a Verizon postpaid plan, as Verizon limits the speed of its LTE network with its MVNO partners to 5 Mbps download and 2 Mpbs upload.
With this prepaid wireless plan you have the option to include a data add on pack, or "bridge data" if you feel that the 3 GB of data that comes with the base plan isn't enough.  Ranging from an extra 500 mb to 3 GB, it is this bridge data that carries over if unused from month to month for a total of 30 to 90 days depending on which bridge data pack you purchase.
8 ) Giv Mobile
1/24/2016  GIV Mobile is now closed.
With prepaid wireless plans ranging in price from $20 to $65 there is the T-Mobile MVNO, Giv Mobile.  While Giv Mobile's plans themselves do not stand above any other MVNO in terms of price and features, they are unique because 8% of your monthly phone bill gets donated to a charity of  your choice.  Giv Mobile has compiled a list of prescreened charities that you can choose from.  In terms of pricing, Giv Mobile tends to fall in the middle of the pack and is competitive with the major prepaid brands.
8) TPO Wireless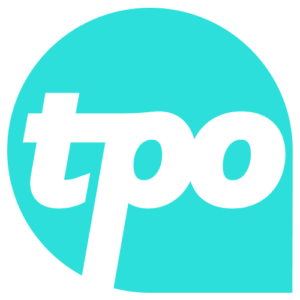 With GIV Mobile now closed, TPO Wireless (The People's Operator) may offer a great replacement for GIV Mobile fans as it offers some of the same features that GIV Mobile did but for less than what GIV Mobile charged.  TPO Wireless offers 5 cell phone plans that range in price from $14 for 1,000 talk, unlimited text and data with the first 500 MB at 4G LTE speeds to $60 for unlimited talk, text and data with the first 7 GB at LTE data speeds.  In my opinion TPO Wireless's bread and butter plan is the one that costs $25/month and includes unlimited talk, text and data with the first 2 GB at 4G LTE speeds.  What makes this plan unique is that there is not a plan on the market that offers more data with unlimited talk and truly unlimited text for less money 3)Ringplus offers a plan with 2 GB of data for $19.99/month, however that plan does not include MMS messages.
TPO Wireless operates on both the Sprint and T-Mobile networks.  Just like with GIV Mobile 10% of your phone bill charge gets donated to a charity of your choice.
TPO does differ from GIV Mobile in that for the time being international dialing credits and MMS are not included with their plans.
The prices I have listed here are with an auto pay discount.  Without auto-pay prices are $5 more per month.  State taxes and fees may be added to the cost of their plans depending on where you live.
9) Net10/Straight Talk
No MVNO list would be complete without mention of either Straight Talk or Net10.  In this case I have chosen to lump both together as they both are owned by the same parent company, TracFone, and they are two of the largest name brand MVNO's around.  They also have very similarly priced plans with similar features, although Net10 seems to have a few more plans to offer.  I've rated their best plans to be at $45 for unlimited talk, text, and data although data is throttled after 5 GB.  Both brands are able to operate on all 4 major cellular networks, and all include LTE speeds.  They currently offer the most amount of data that you can get at the cheapest price on Verizon's network.  International calling is also available for a small premium.

10) Lycamobile
Lycamobile is an MVNO that operates on the T-Mobile network.  This MVNO primarily focuses on plans that include international talk, text and data. They offer seven plans with price points ranging from $19-$59.   Data offerings range from 100 mb to 10 GB LTE.  If you know someone in another country that you plan on calling or texting a lot this prepaid wireless provider could be perfect for you.  One of their main competitors in this growing space is Ultra Mobile, which also operates on the T-Mobile network.
Joe is the founder of BestMVNO.com. He started BestMVNO in 2013, because like many of you, he was unhappy with the high price he was paying his wireless provider for cell phone service. After researching how to cut costs on his phone bill, he came across the terms 'MVNO' and 'prepaid wireless', and learned there was a way he could keep using his favorite network without having to pay a premium price for it. Since then, through BestMVNO.com, Joe has been sharing his research about MVNOs and prepaid wireless so that others can learn how to save money on their own phone bills. Contact JP