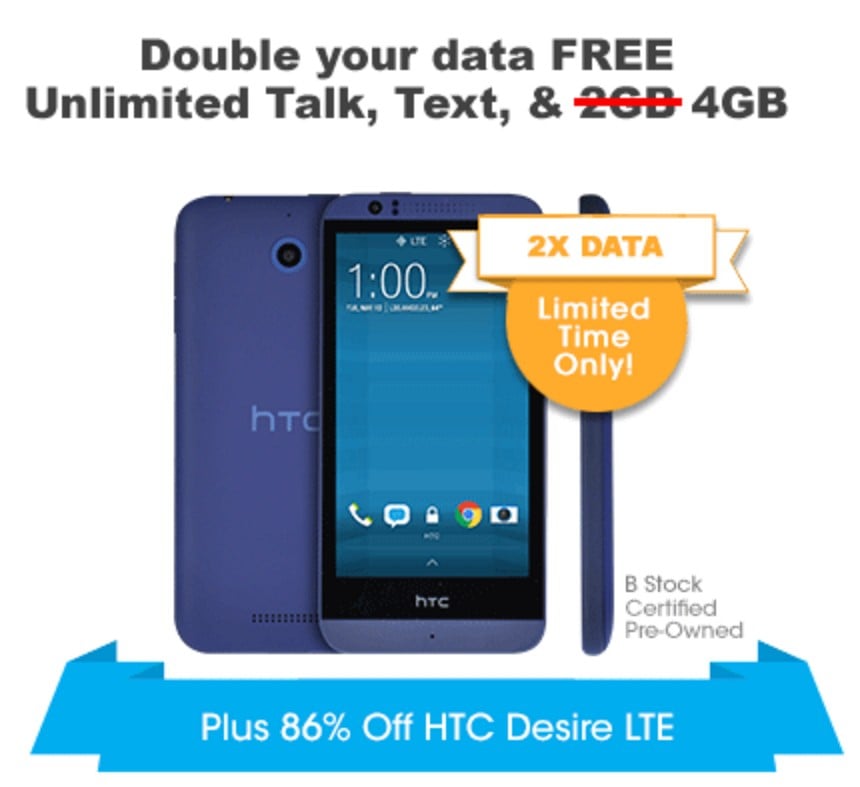 ---
FreedomPop has launched a new promotion offering double the data that's included with its premium plan for a period of 6 months.  That means if you signup today, for the next 6 months you'll have twice the amount of data that's regularly included with the plan.
The plan in question will come with unlimited talk and text with 4 GB of monthly 4G LTE data as opposed to the regular amount of 2 GB.  Price for the plan is $24.99/month.
To get this special offer you must first purchase one of three phones from FreedomPop priced from $29.99-$49.99.  Even with the phone purchase this is quite a deal being offered by FreedomPop as you can see by comparing this offer to whats available in the table of cheap phone carriers.
The phone choices that you can choose from include the Kyocera Vibe LTE ($49.99), Moto E 2nd Gen LTE ($39.99), and the HTC Desire 510 LTE ($29.99).
FreedomPop is an MVNO that runs on Sprint's network with full 4G LTE data access.  Phone calls are through VoIP.
---
---