24 Hours Only Motorola Moto X 2014 Edition on Republic Wireless for $349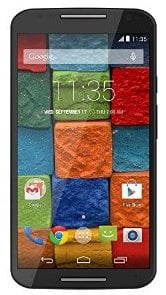 Since they could not offer it on Cyber Monday, Republic Wireless promised they'd have a sale of their own at a later date. Well, that later date is today, and for a price of $349 with free shipping.  The promotion ends at 11am EST on December 11th.
Republic Wireless operates as an MVNO on the Sprint network and they offer plans starting at $5 a month which are wifi only, and go up to $40 a month for 5GB of 4G LTE. All of their plans include unlimited talk and text and hybrid wifi calling, meaning that all calls and texts are placed over wifi and when wifi is unavailable the phone seamlessly transitions over to Sprint's network.
---
---