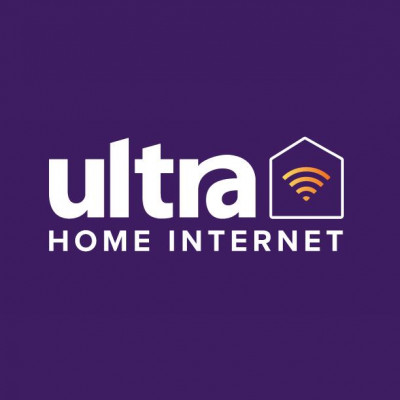 Basic Features
Networks Used:
T-Mobile
Hotspot Data:
150 GB
Unlimited 2G Data:
Yes
Plan Duration:
30 days
Price Monthly/Yearly:
$

184.99

/ $2220
Taxes And Fees Included?
No
Purchase At Ultra Mobile
---
Plan Details
Uses the T-Mobile 4G LTE/5G Networks for coverage
Speeds Up to 115Mbps
US-Based Customer Service
No Annual Contracts
Simple Plug & Play Installation
After 150GB of data is used, data speeds slow to a maximum of 128Kbps for the rest of the billing cycle. High-speed data top-ups are available
Data is always deprioritized. During times of network congestion, you may experience slower data speeds compared to other customers using the T-Mobile network
The purchase of a Netgear Orbi modem router combo is required
Signup at the link or call 1-855-702-1912
Netgear Orbi Pricing, Options, And Specs
Orbi 4G LTE Advanced Modem + Tri-band Mesh WiFi 5 Router
4G LTE Modem
WiFi 5 compatible
Download speeds between 19 – 76 Mbps
Upload speeds between 4 – 20 Mbps
2 Gigabit ethernet ports (1 WAN, 1 LAN)
2.4GHz (400Mbps) & 5.0GHz (866Mbps)
Connects up to 20 devices
Covers 2,000 sq. ft.
$289.99 or $12.08/mo with financing
Orbi 5G Advanced Modem + Tri-band Mesh WiFi 6 Router
5G Modem
WiFi 6 compatible
Download speeds between 43 – 143 Mbps
Upload speeds between 10 – 34 Mbps
3 Gigabit ethernet ports (1 WAN, 2 LAN)
2.4GHz (400Mbps) & 5.0GHz (866Mbps)
Connects up to 100 devices
Covers 2,500 sq. ft.
$599.99 or $24.99/mo with financing
Taxes And Fees With This Plan
Activation Fee – $25 One-time fee at initial purchase/activation of plan
Financing Fee – $15 At initial purchase of modem/router
Late Payment Fee – $5 Due at time of late payment
Re-Activation Fee – $25 At time of late payment – after 30 days from renewal date has lapsed
Credit Card/Convenience Fee – 2.5 % At one-time credit card payment. Waived for Auto Renew and ACH
Device Return Restocking Fee – 15% of the device price which will be deducted from the refund to the customer
Sales and use tax charge. Sales and use taxes are assessed to allow Ultra Mobile to recover the cost of all federal, state, municipal, local, or other governmental sales and use taxes now in force or enacted in the future, that arise as a result of your subscription to, use of, or payment for Ultra Mobile's Home Internet Service.
---