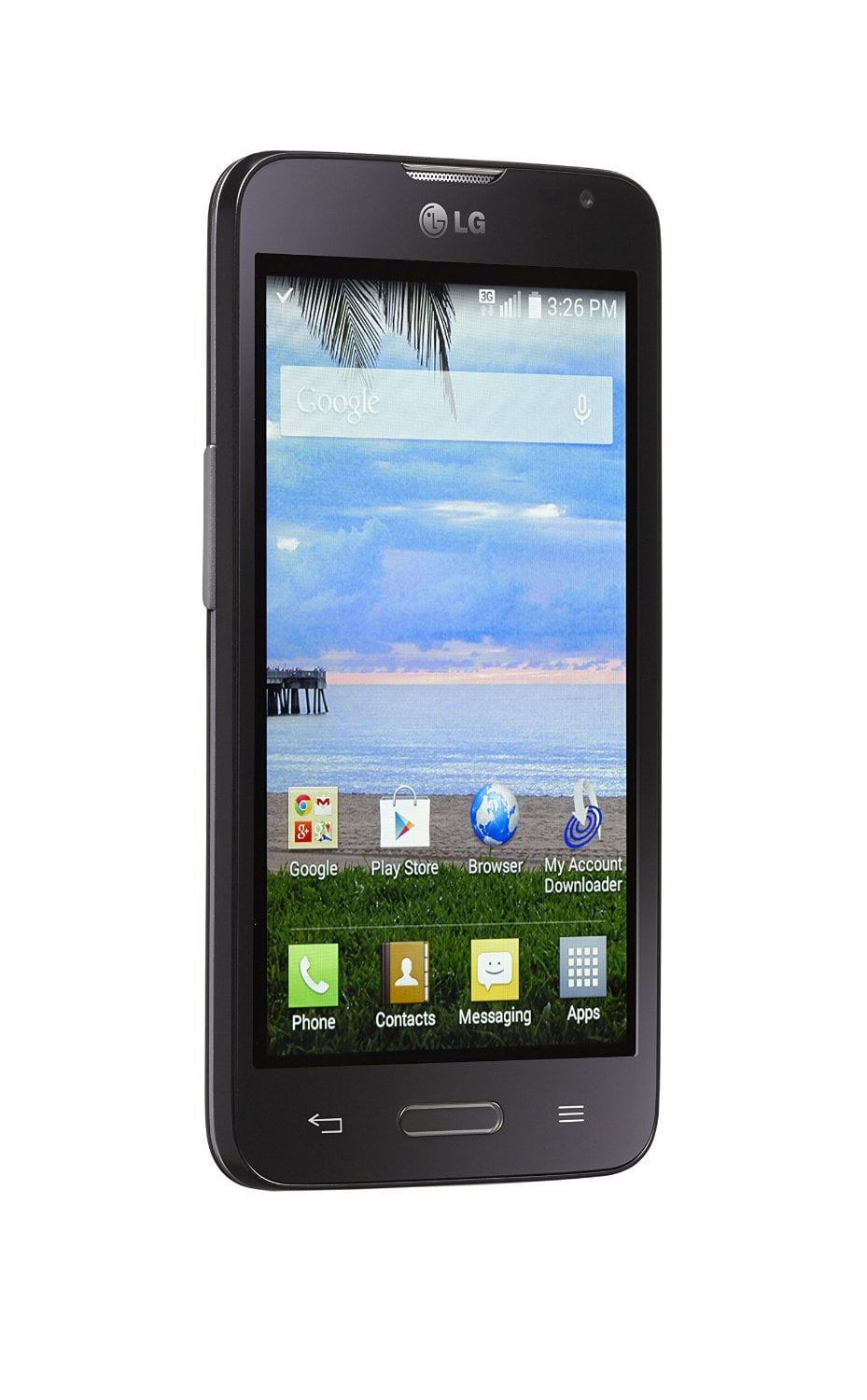 ---
---
Ebay seller ShopCellDeals is currently selling the LG Ultimate 2 Android Tracfone for $94.99 with coupon code C15FATHERSDAY.  One years worth of airtime is also included with 1200 minutes, 1200 texts, and 1200 MB of data.  What makes this deal so special is that the price of the phone plus the included airtime is actually cheaper than buying the airtime alone! An airtime card with 1200 talk/text and 1200 MB of data regularly sells for $99.99 alone.
The phone itself is spec'd out on the low end.  It has a 1.2 GHz dual-core CPU, 8 GB of memory and a 4.5" 800 x 480 IPS display.  A 5 MP camera is on back with a 1.3 MP shooter on the front.  A 2100 mAh battery is included which should offer pretty good battery life given the low end specs of the phone.  Android 4.4, better known as Kit-Kat is on board.  The phone is 3G only.
[su_row][su_column size="1/2"]
[/su_column] [su_column size="1/2"]For more information about Tracfone see Tracfone explained.
Don't Miss Out On More Deals Like This!
Get the next deal delivered to your inbox as soon as it's announced!
[su_button url="https://www.ebay.com/itm/LG-Ultimate-2-LG-L41C-Smartphone-with-1200-Minute-Te-xt-Data-Included-Tracfone-/141524483246?pt=LH_DefaultDomain_0&hash=item20f3843cae" target="blank" background="#35d4ff" color="#ffffff" size="5" center="yes" icon_color="#35d4ff"]Buy Tracfone LG Ultimate 2 Now![/su_button]
[/su_column] [/su_row]
---
---
Did you know BestMVNO is available to follow for free in Google News? Follow BestMVNO in your Google News app and keep up to date on wireless.
Follow BestMVNO In Google News