Unlocked Phones Are $50 Off At Best Buy With Purchase Of Cricket Wireless Or Simple Mobile SIM And Plan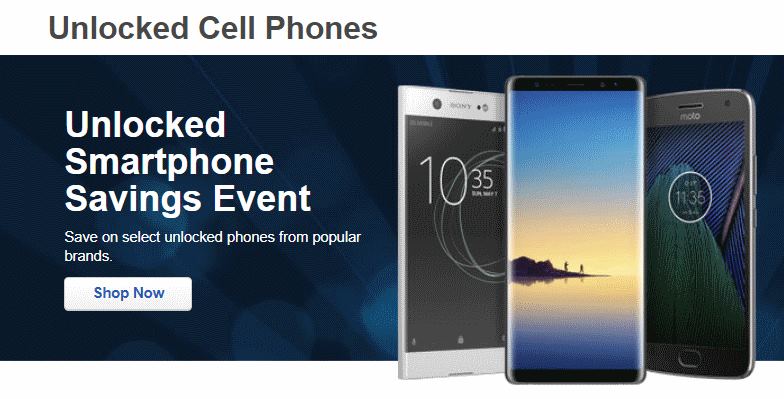 Best Buy is running another unlocked phone bundle sale.  Those who purchase an unlocked phone with either a Cricket Wireless or Simple Mobile SIM card and plan will receive $50 off the purchase of their phone.  Many unlocked phones are also on sale, and you can combine offers to get an even better deal.
Here's a look at some of the top unlocked phone offers.  The prices shown are with the additional $50 savings for bundling with either Cricket Wireless or Simple Mobile service.
Cricket Wireless operates on AT&T's network and Simple Mobile operates on T-Mobile's network.  The bundle offer is only valid with select refill card purchases.
Simple Mobile Bundle Offers
A Simple Mobile SIM card from Best Buy will cost you $1.00.  The refill cards that must be purchased are priced at $40 and $50.  The $40 refill card will get you phone service with unlimited everything with the first 6GB of data at high speeds.  The $50 plan will get you service with unlimited LTE data.
Don't Miss Out On More Deals Like This!
Get the next deal delivered to your inbox as soon as it's announced!
Cricket Wireless Bundle Offers
A Cricket Wireless SIM card is currently selling for $9.99 at Best Buy.  The refill cards that must be purchased range in price from $40 to $60.  The $40 refill card is good for Cricket Wireless's phone plan with 5GB of data.  The $50 card will get you Cricket's Unlimited Data 2 plan where data is unlimited but speeds are limited to 3 Mbps.  The $60 card is enough to pay for Cricket Wireless's Unlimited Data plan with download speeds limited to 8 Mbps.
This is a deal that Best Buy has been running on and off for awhile.  Different service providers are sometimes used in the bundle offers.  The $50 savings that come with the unlocked phone purchase basically equates to getting one month of free service with the bundled providers.
---
---